Southern Slumber | Louisiana Weekend Wedlock | Southern Bride Magazine
Oh my goodness, oh my goodness!!! This is probably the most exciting blog post that I've done to date! A few months back I had the honor and joy of being a part of such an amazing styled shoot with some pretty talented vendors. In this industry it's so hard to come up with an original idea that hasn't already been done a million times…. but thanks to Angela Marie Events, she dreamed up a totally original idea that I immediately fell in love with. Her talent never ceases to amaze me… So here we were, a bunch of vendors doing our thing… and boom, we find out not only was the shoot going to be featured in a national wedding magazine, Southern Bride, we found out it also made the cover!! Eeeeeeeeeee!!!!!!!!!!!! As a photographer, these are things you one day hope to achieve… and the fact that it happened, still leaves me in utter shock. This blog post, yes, will show my work and the part I played in this shoot… but more importantly, I want it to show you all how many amazingly talented people gave of themselves for this shoot. It truly would not have been possible if it weren't for each and every one of the vendors, and mostly, Angela.
And last but of course not least!!! A HUGE HUGE HUGE thank you from the bottom of my heart to Southern Bride Magazine!!!!! Giving us all this amazing opportunity leaves us all forever grateful! xoxo
First… some pictures of the magazine!!!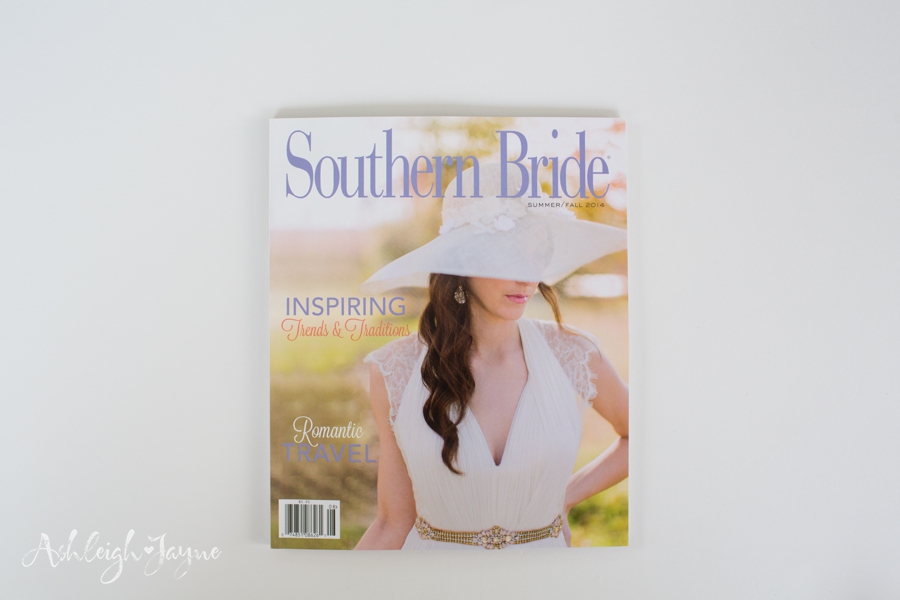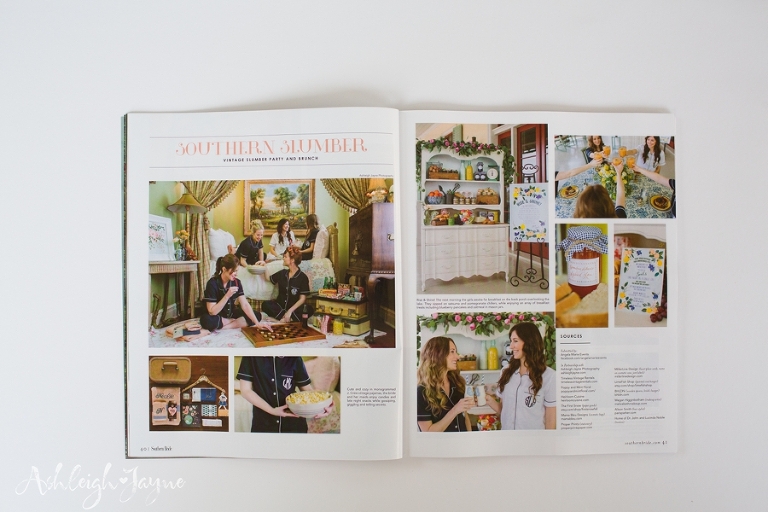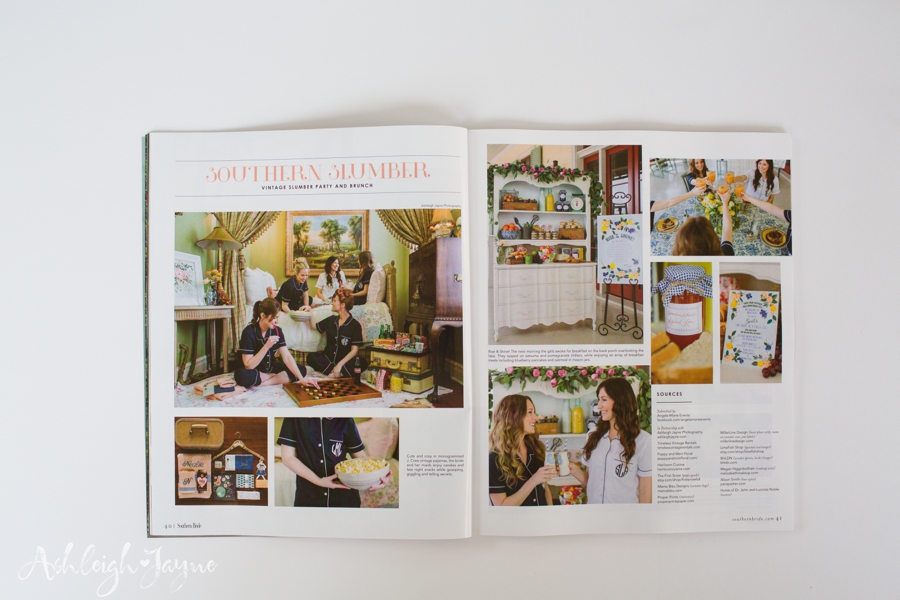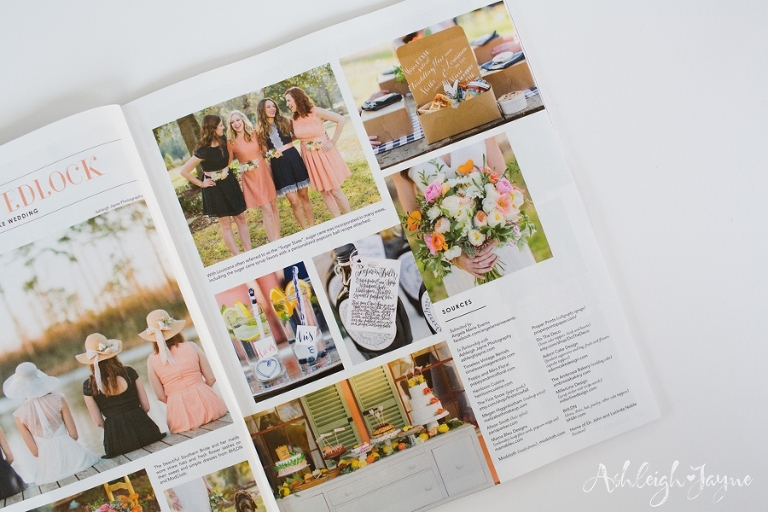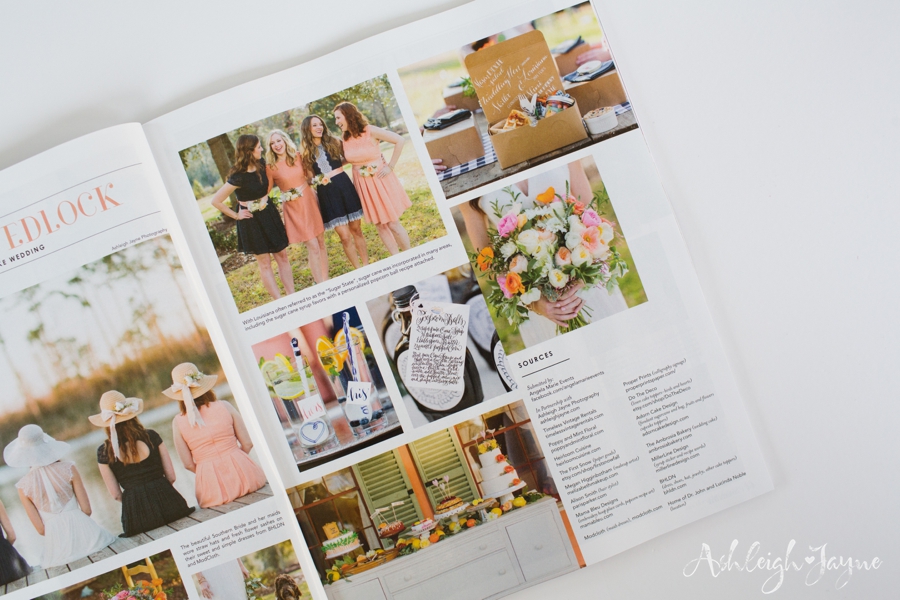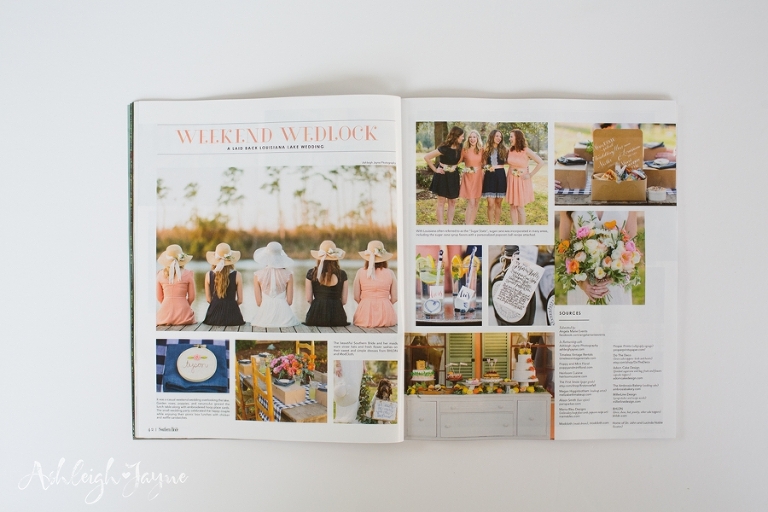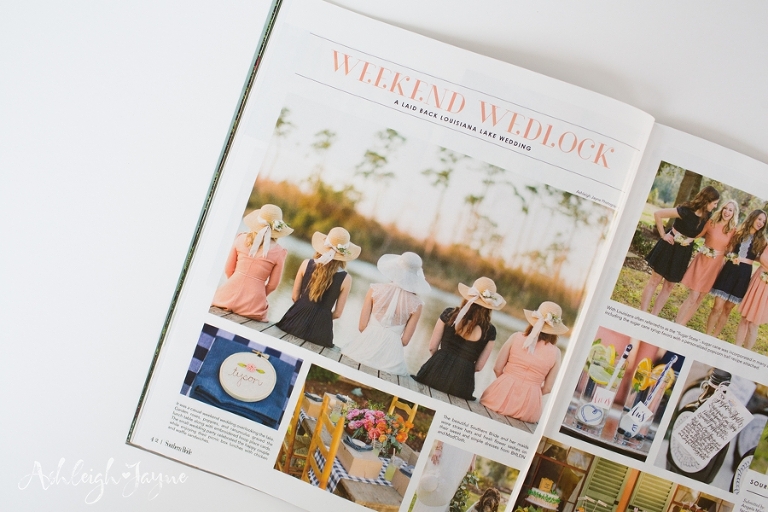 I asked Angela to share her vision she had for the shoot –
"Sometimes you come up with great inspiration for brides, but until you find the perfect backdrop, your vision will never come to life.  As soon as my cousin brought me to the Nobles' home, I knew that this was the perfect southern backdrop for my bridesmaid's weekend.
The Nobles' home is grand, with beautiful columns and porches.  The house overlooks a lake, lined with mossy trees, with the perfect pier, for the perfect shot of our girls.  Right off the library is a beautiful bedroom nook, and the porch overlooking the lake is breath taking.  Simply gorgeous.
About our shoot-
The girls had a big weekend of festivities with their bride!  First there was a slumber party that celebrated Sarah's last day of being single.  A slumber party is always fun before a girl ties the knot!  With lots of gossip, lots of goodies, and a game or two, the maids were celebrated by their bride-to-be with plenty of gifts and lots of memories.  I wanted the slumber party to be old-fashioned.
The next morning the girls enjoyed a good hearty southern breakfast on the back porch with pancakes and satsuma chillers! Lots of laughter and lots of yummy food before Sarah's wedding.
The wedding we created was casual. Keeping with beautiful bright colored flowers, and using fruits whenever we could, the wedding was simple and natural.
The maids wore causal dresses with fresh flowers around their waist, while the bride wore a beautiful BHLDN gown. The table was rustic with ombré flowers and  beautiful embroidery hoops as place cards. Each guest enjoyed a chicken and waffle sandwich lunch with a mason jar salad, and had plenty of sweets to pick from for dessert.
I wanted the shoot to have a Louisiana flair, so of course we had to use sugar cane throughout the shoot. A sugarcane grooms cake, sugar cane syrup for the favors and even syrup on their pancakes and waffle sandwiches.
We love being Southern, we love our traditions, and we certainly love having something to celebrate.  This shoot is to inspire brides to make their day their own…and sometimes you can't beat a good 'ole southern picnic!"
Enjoy!!!!!!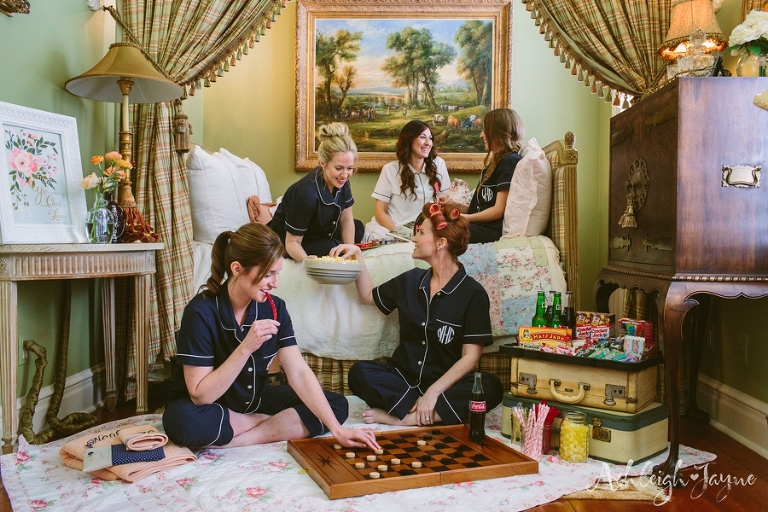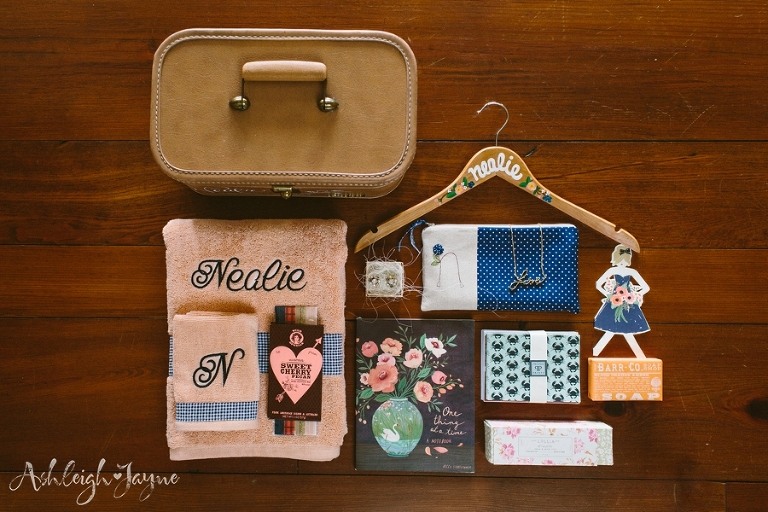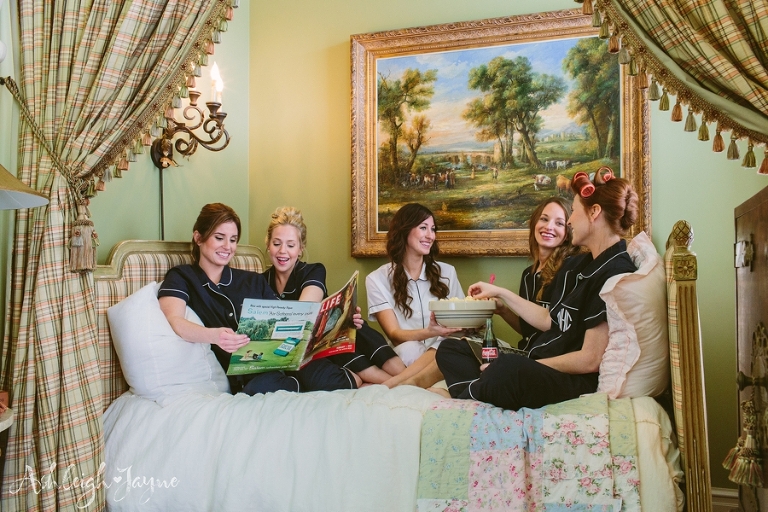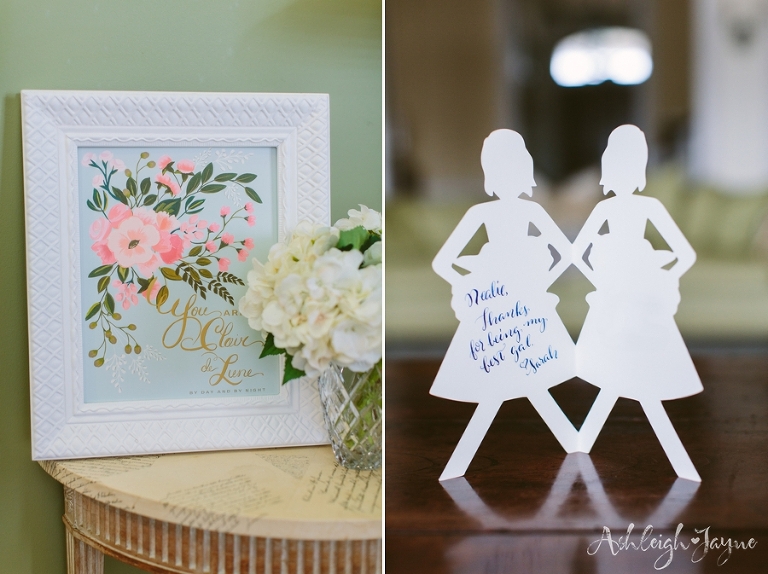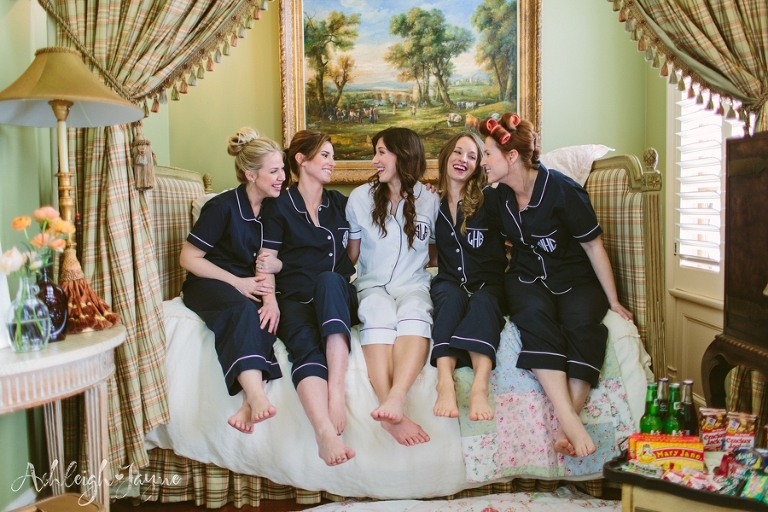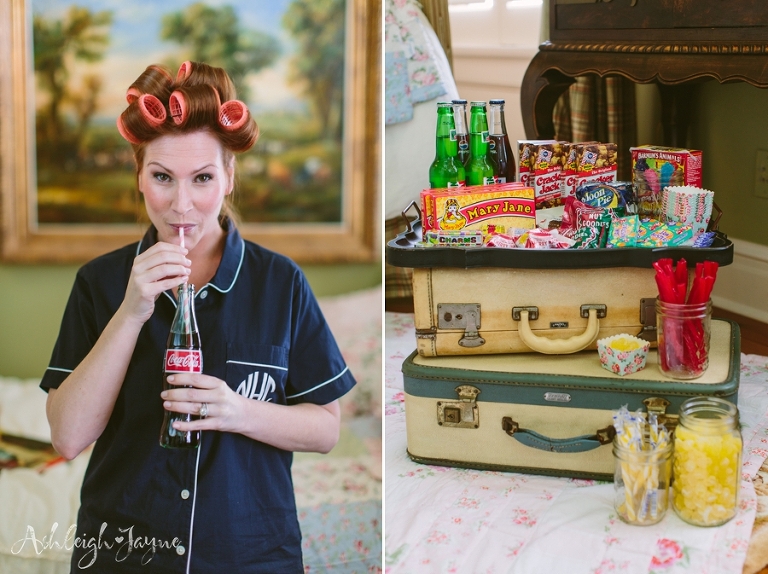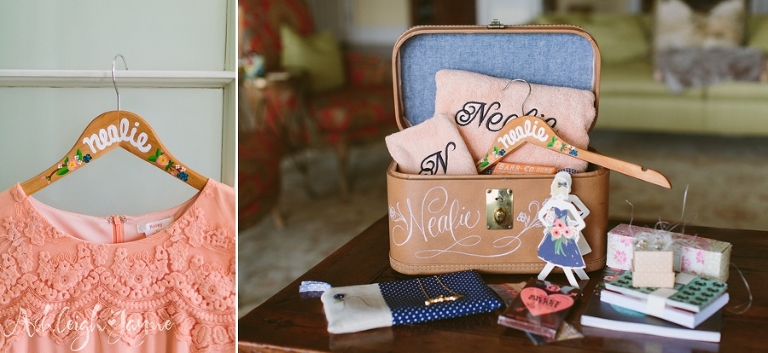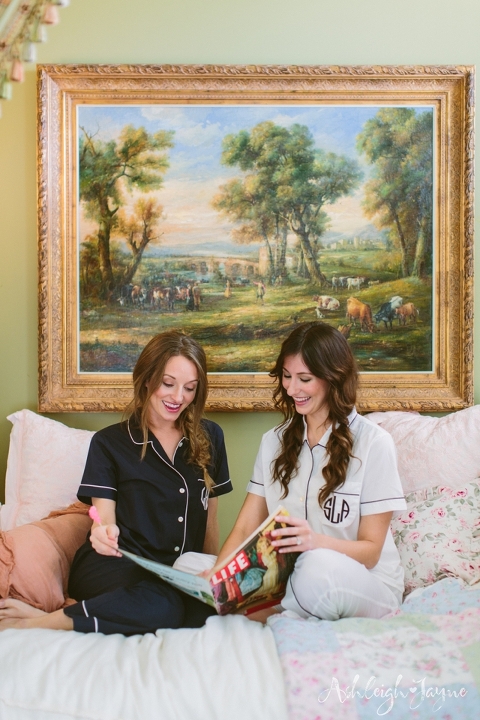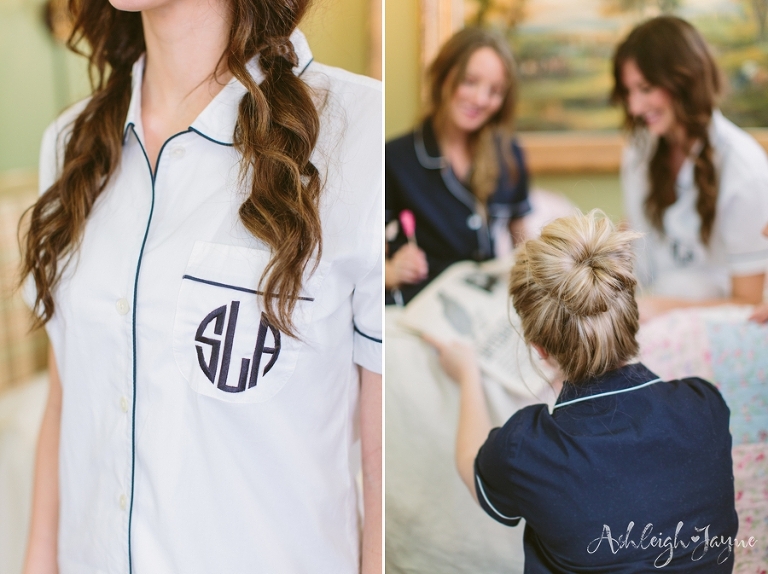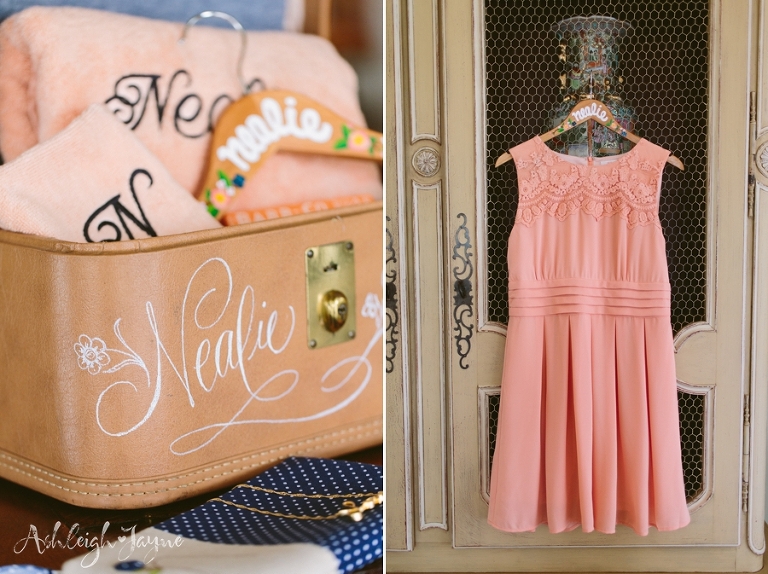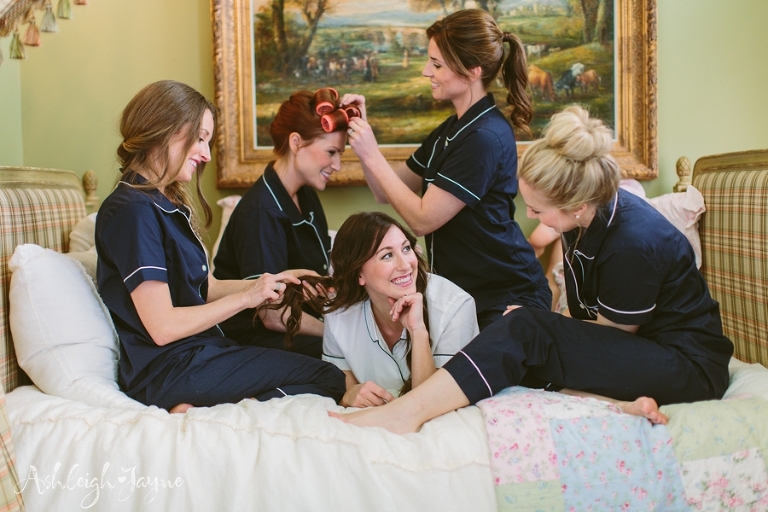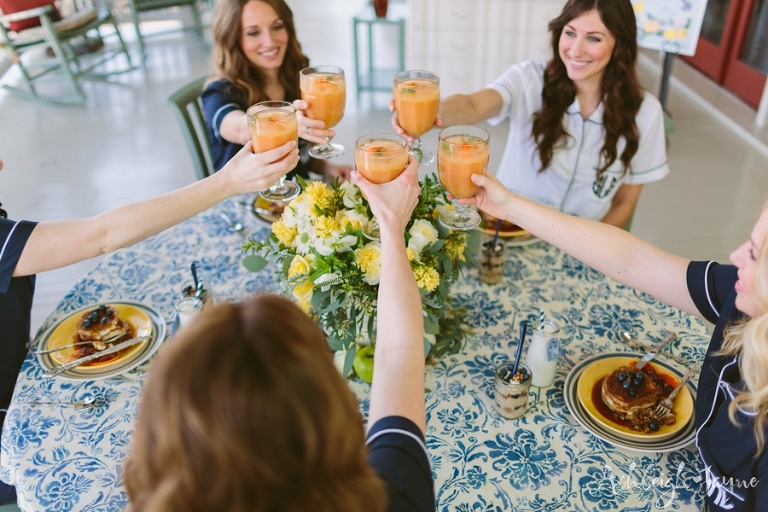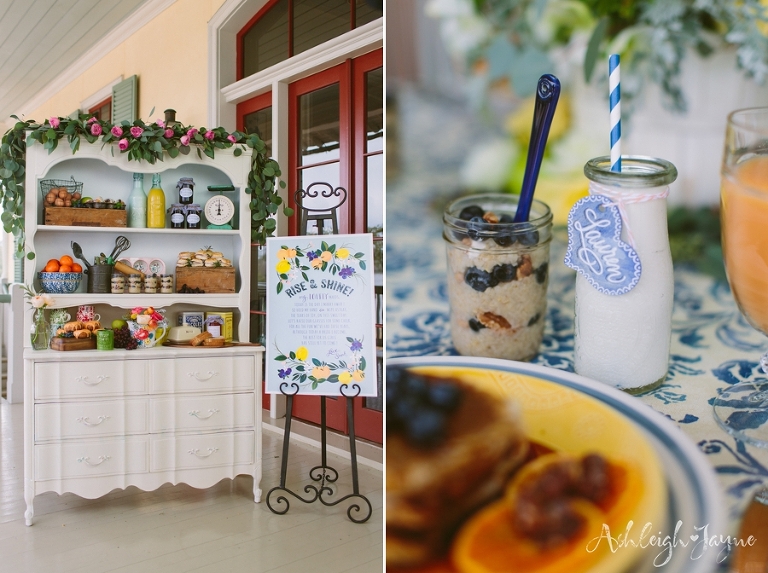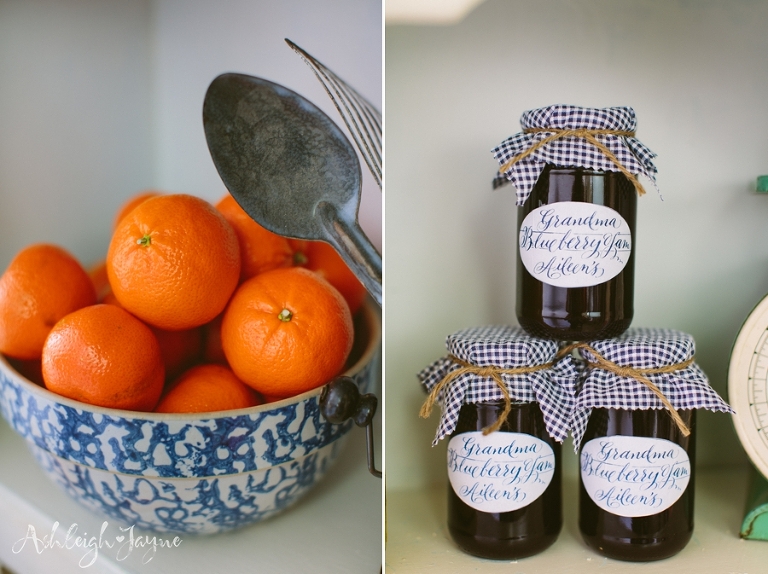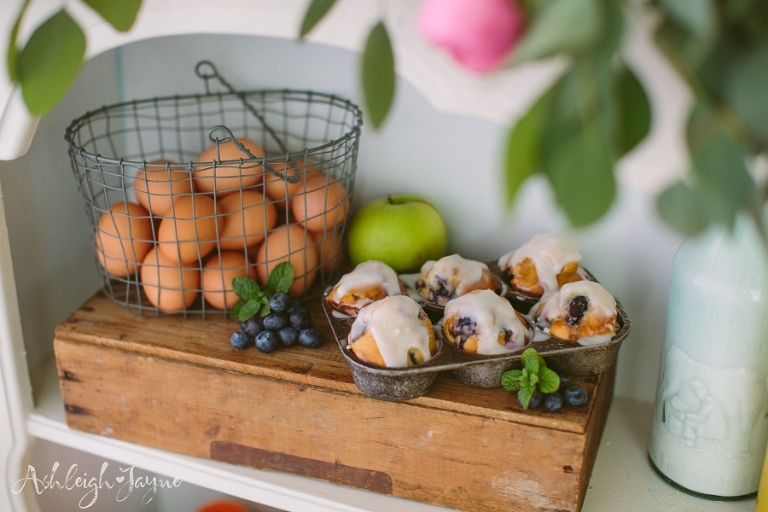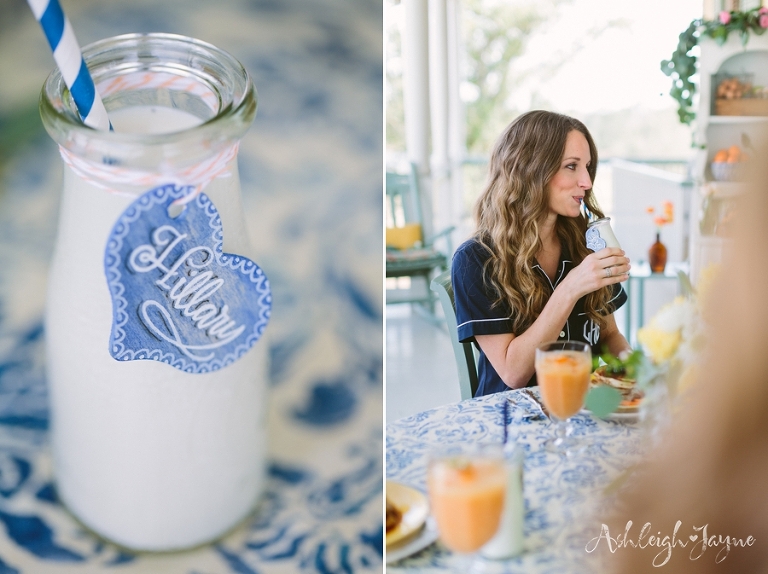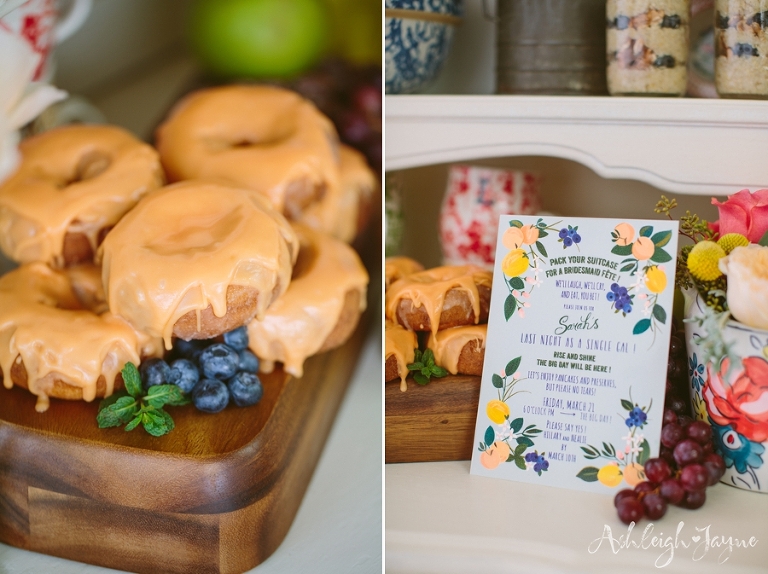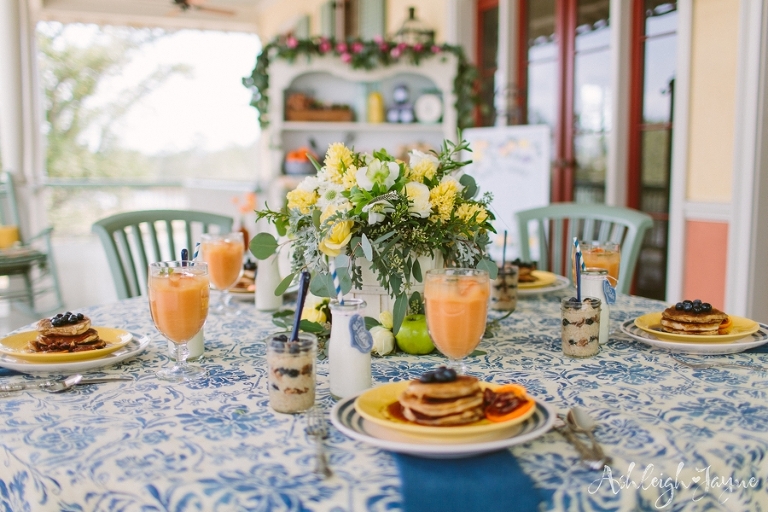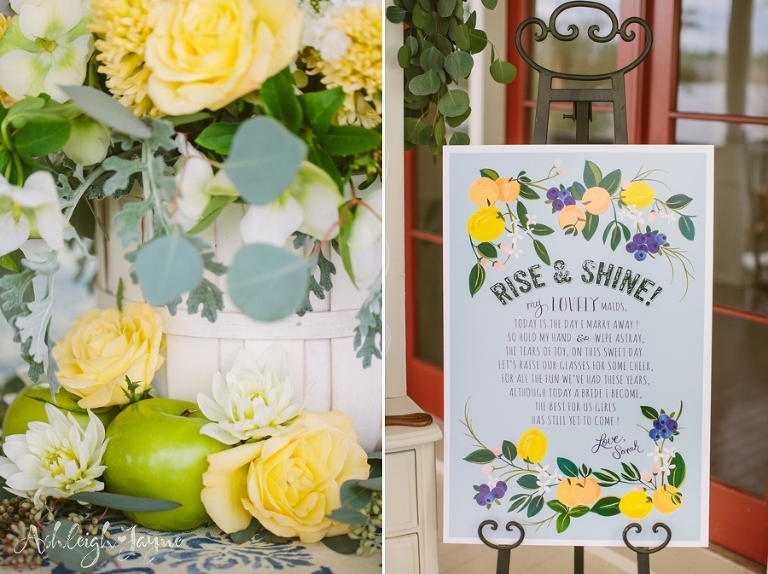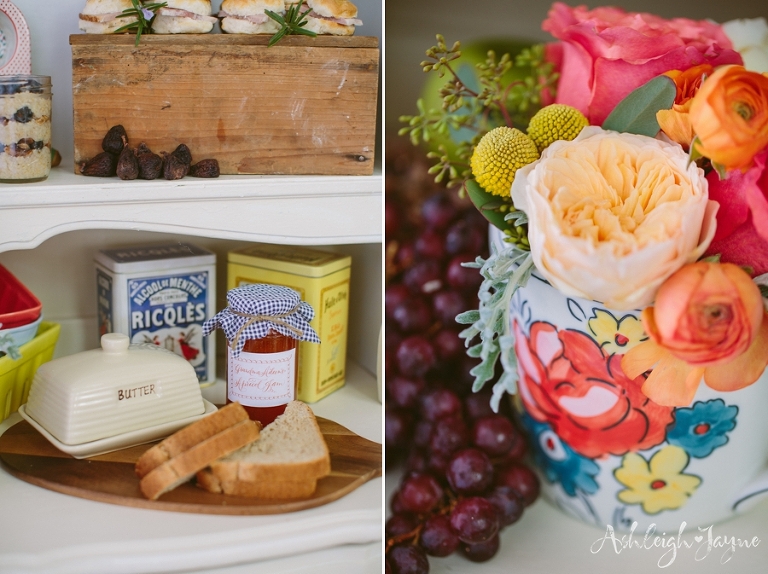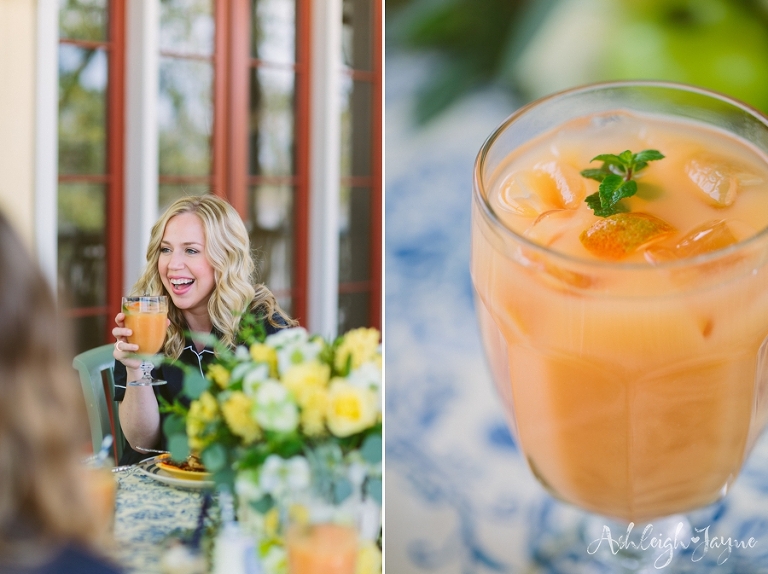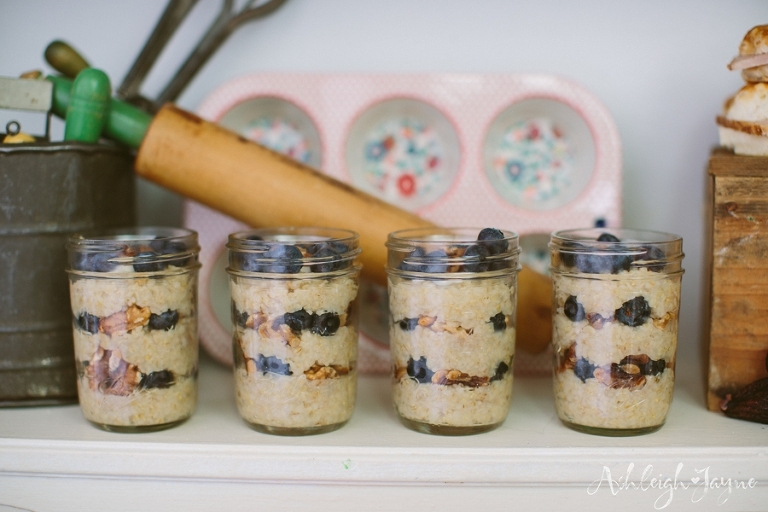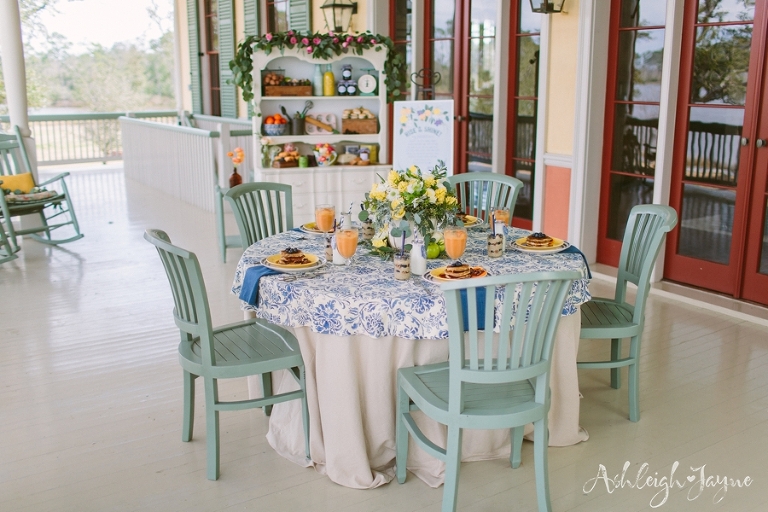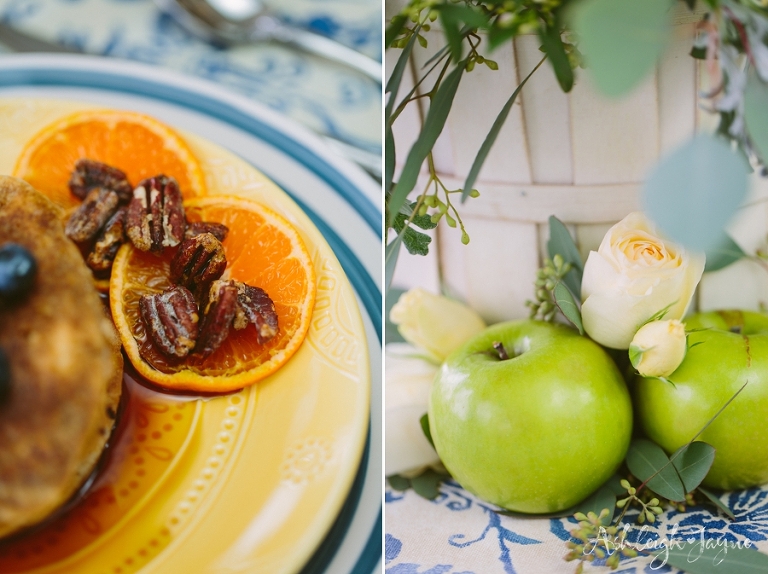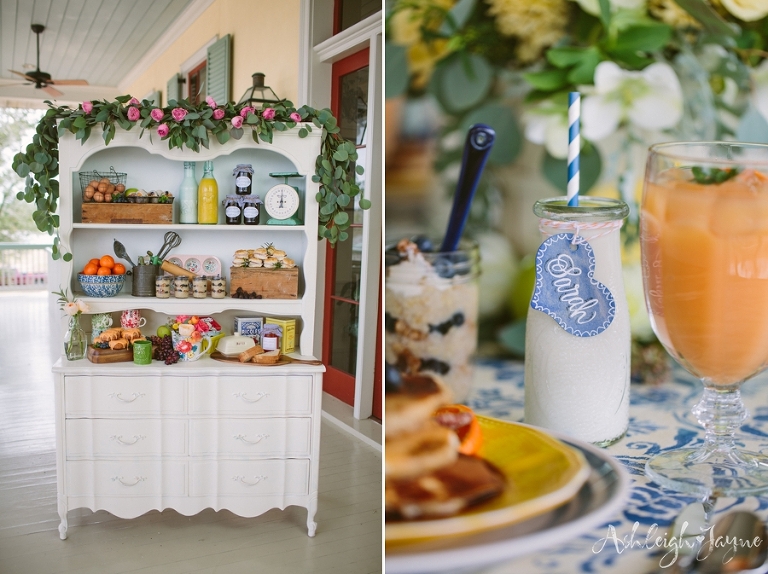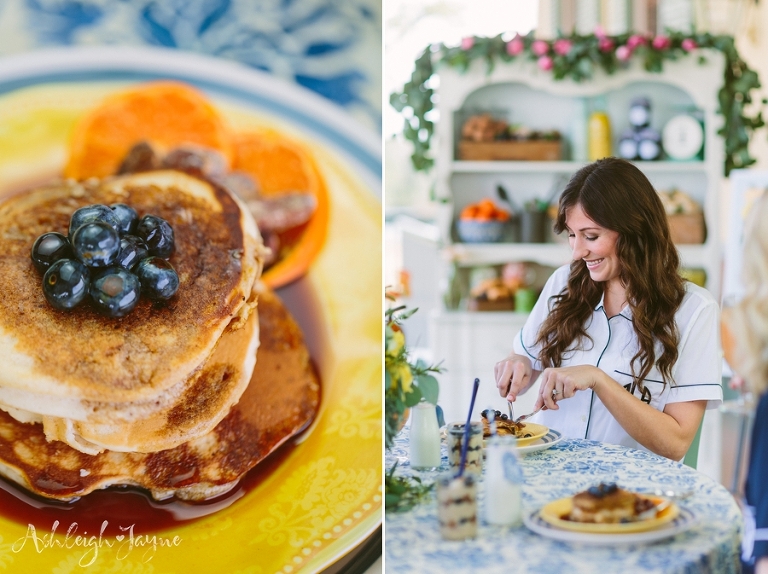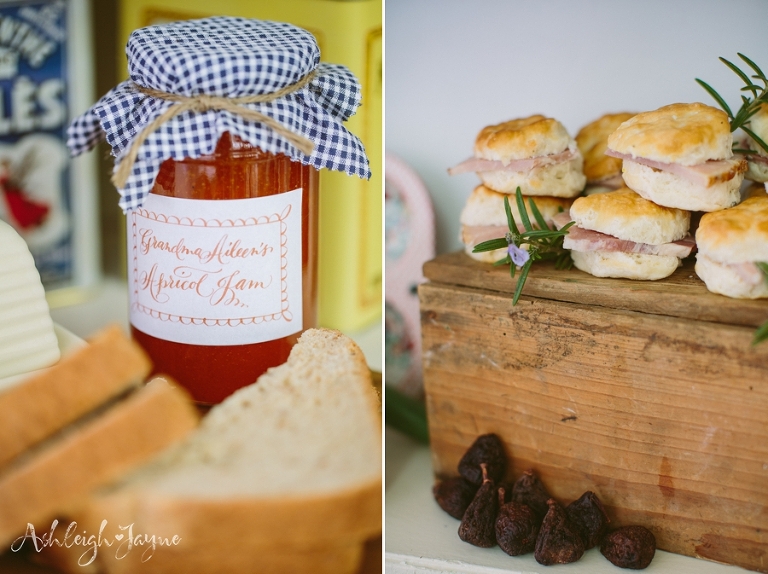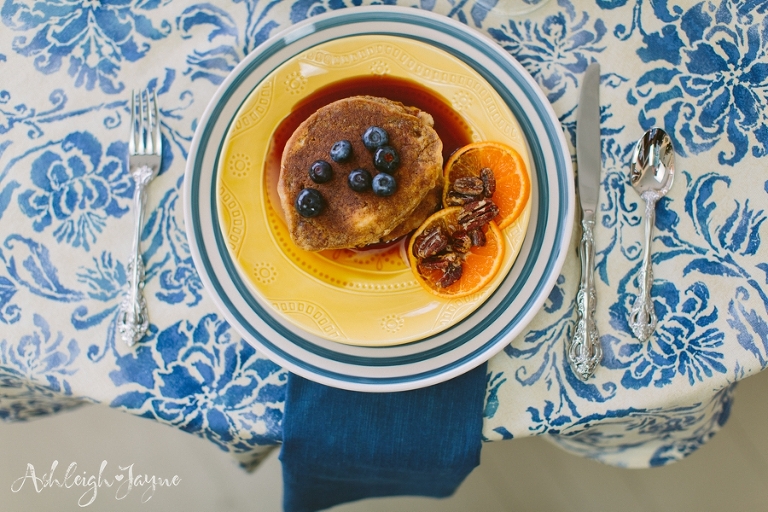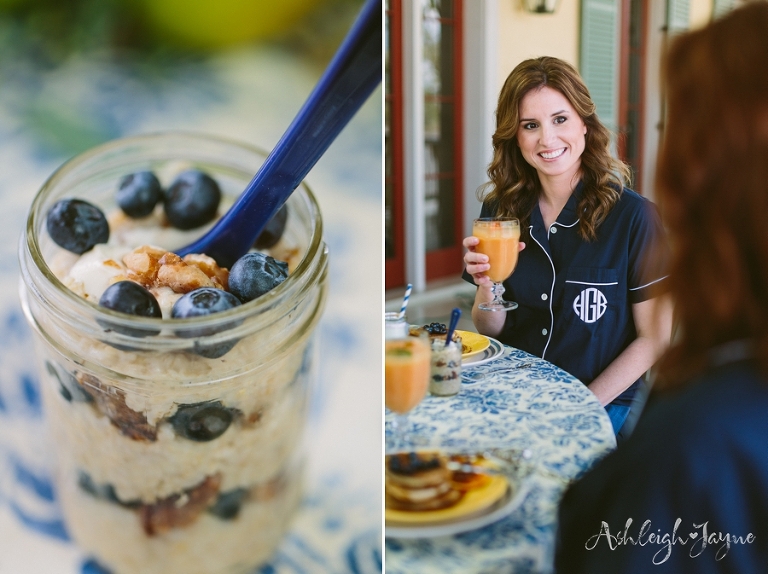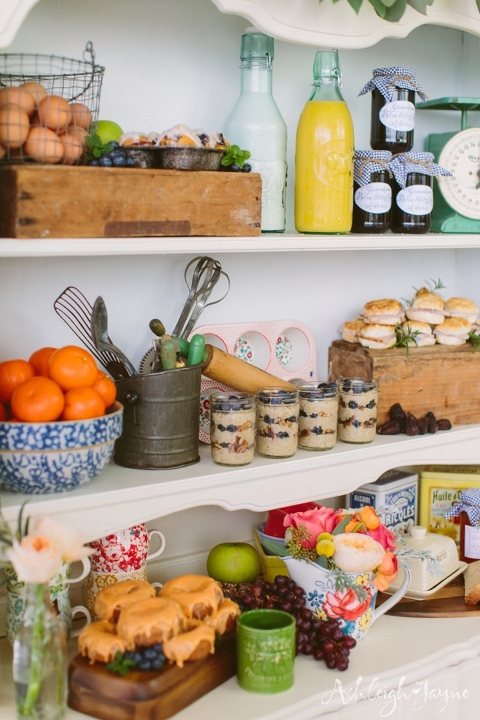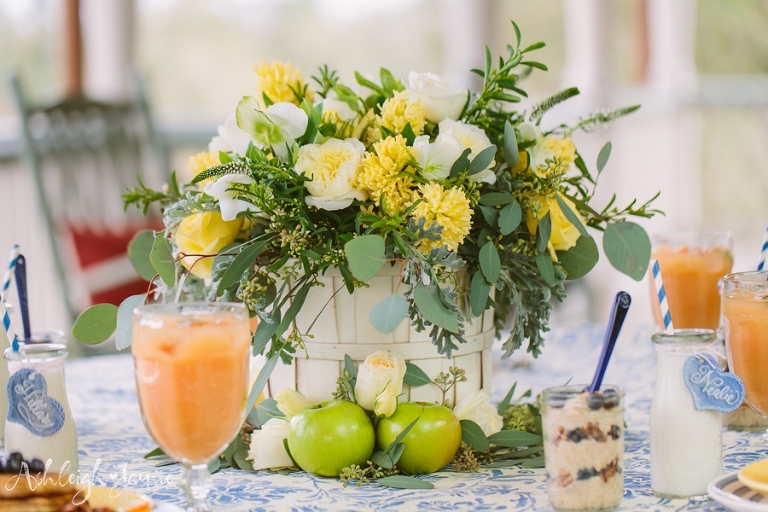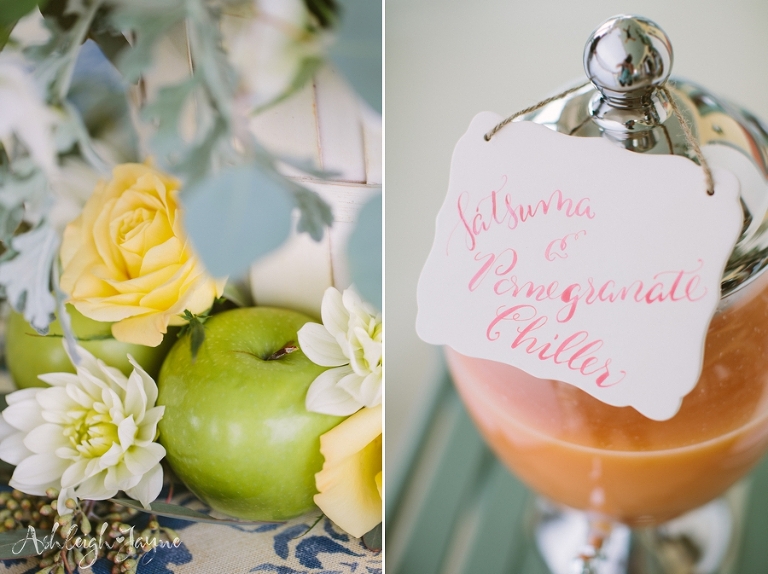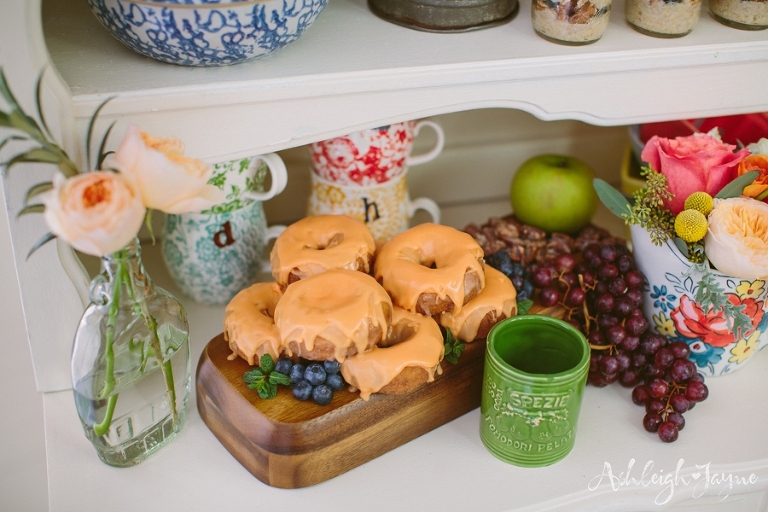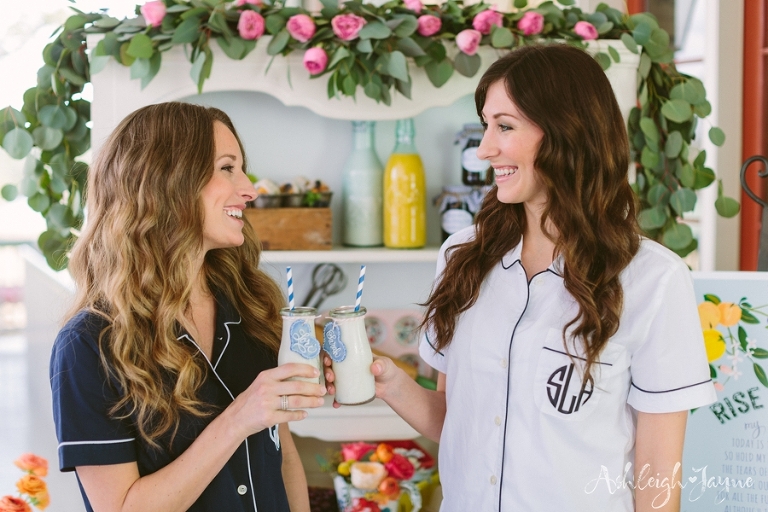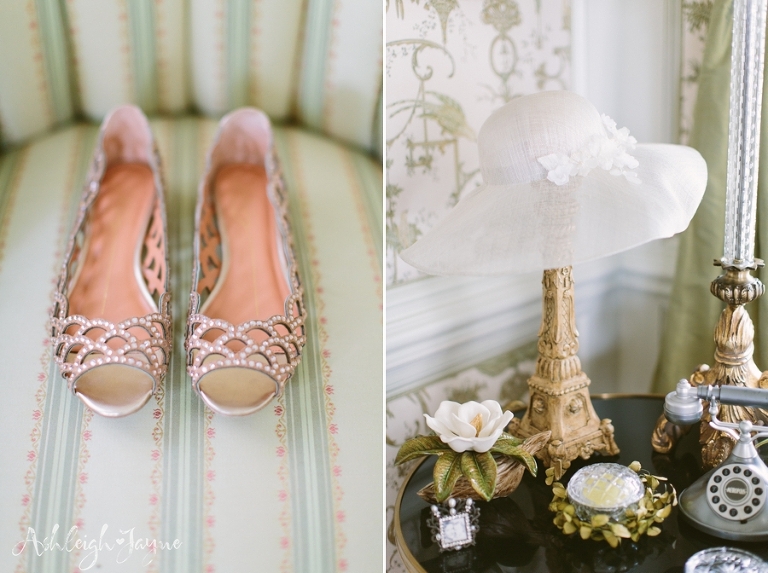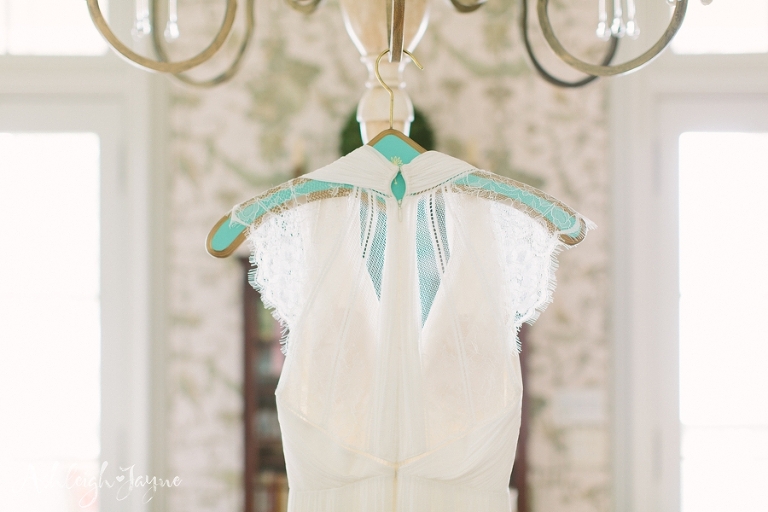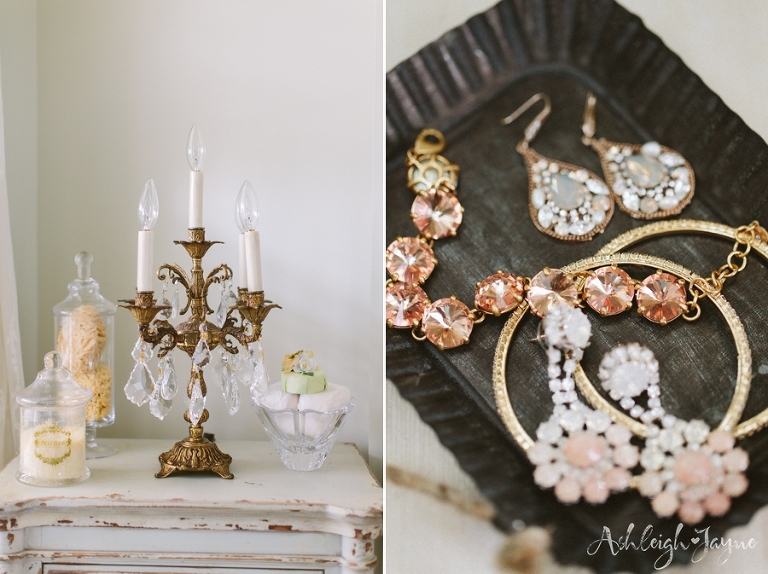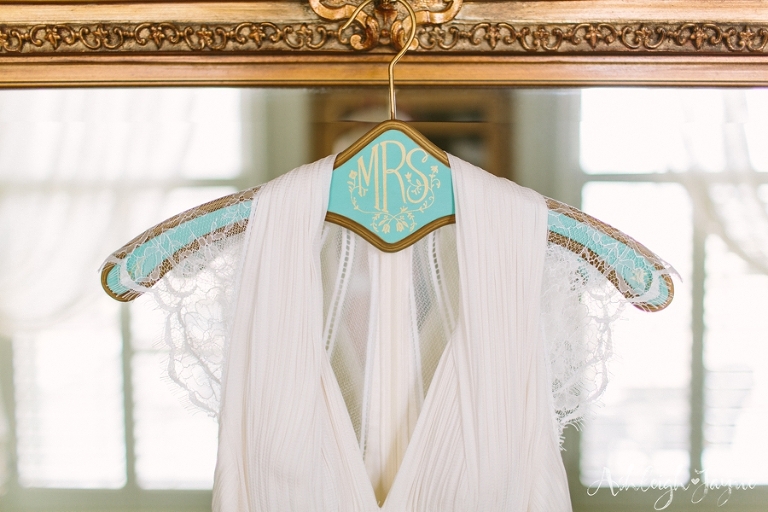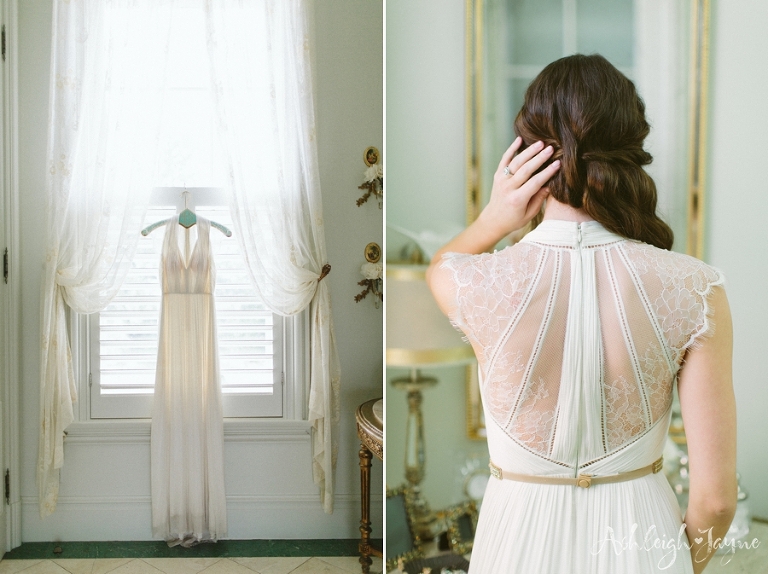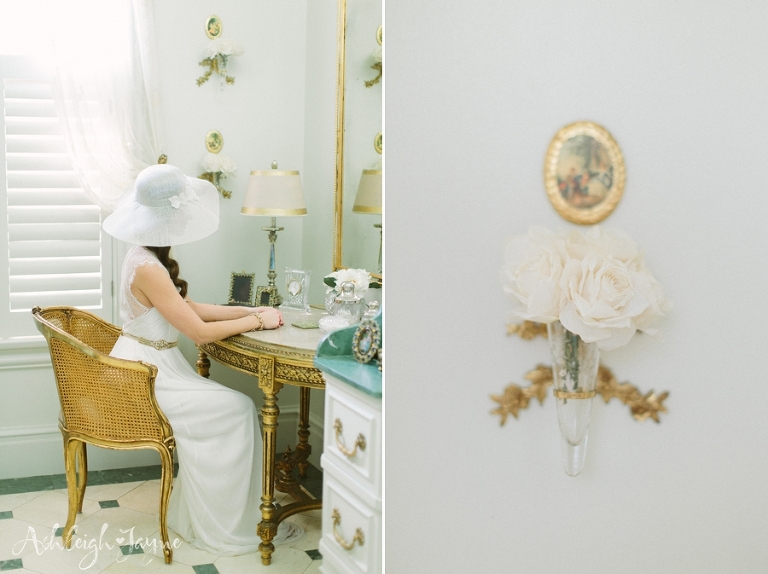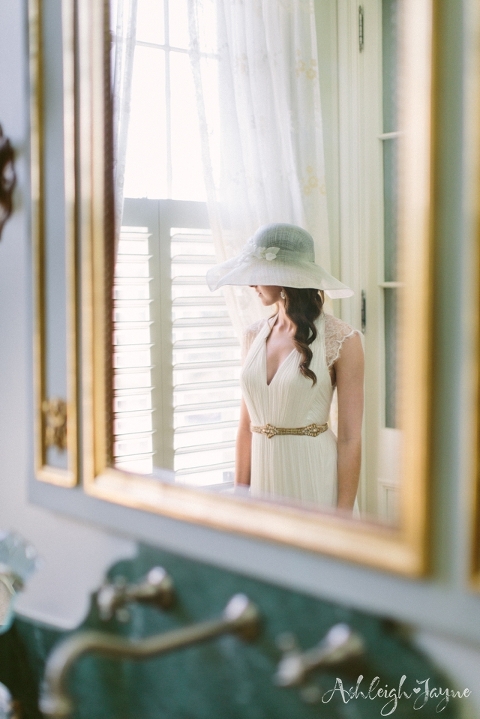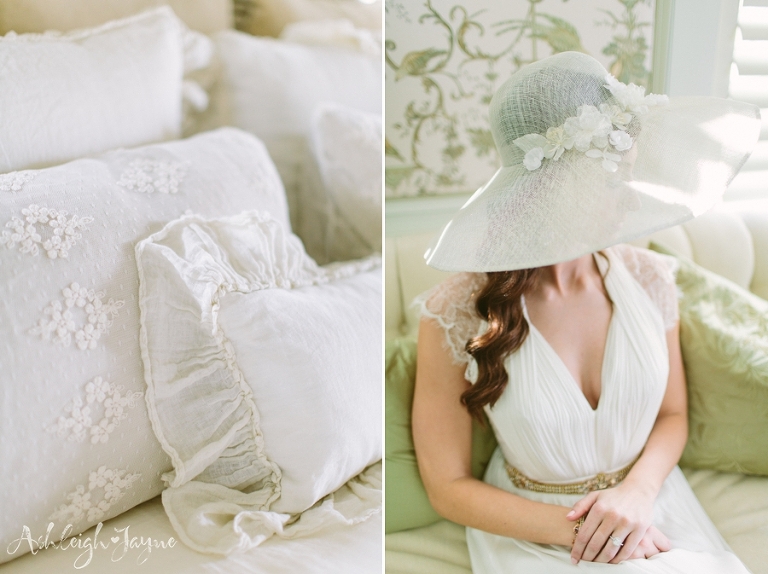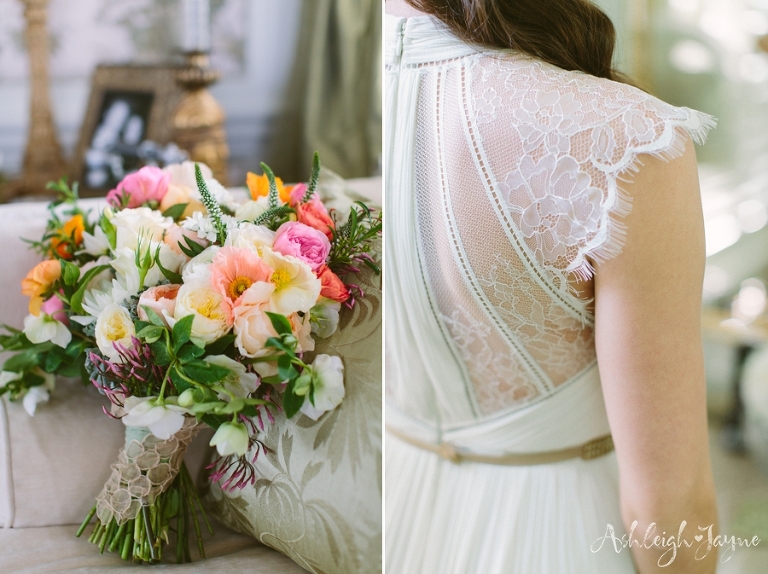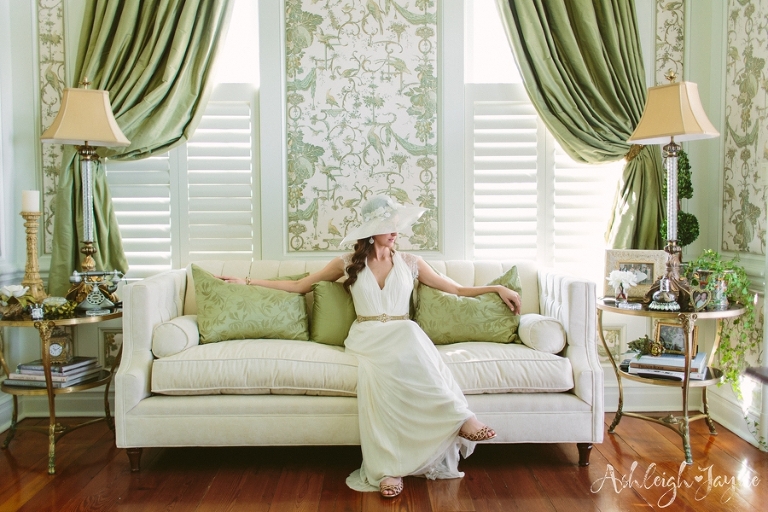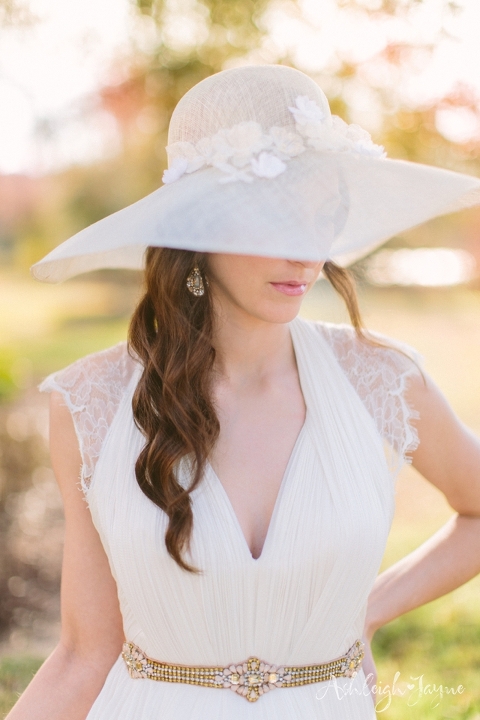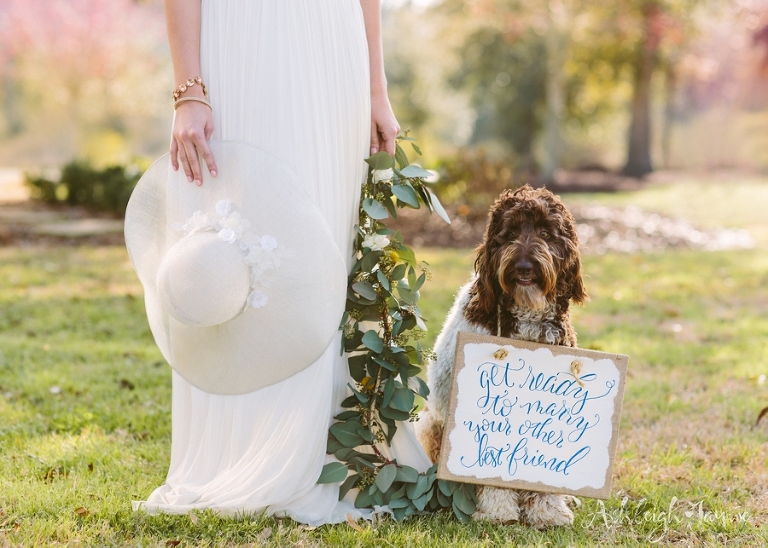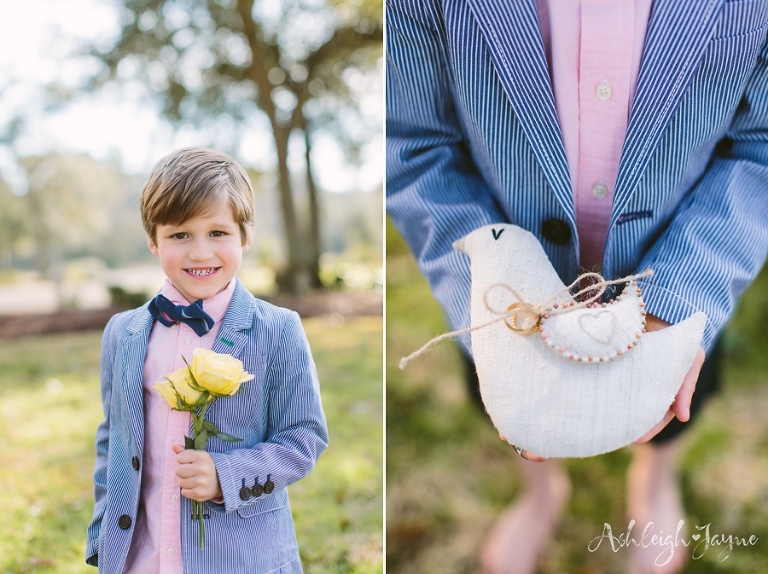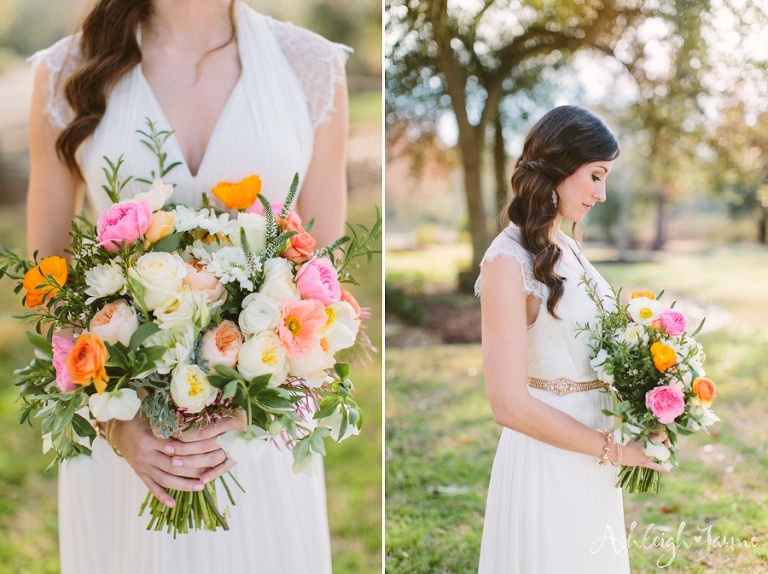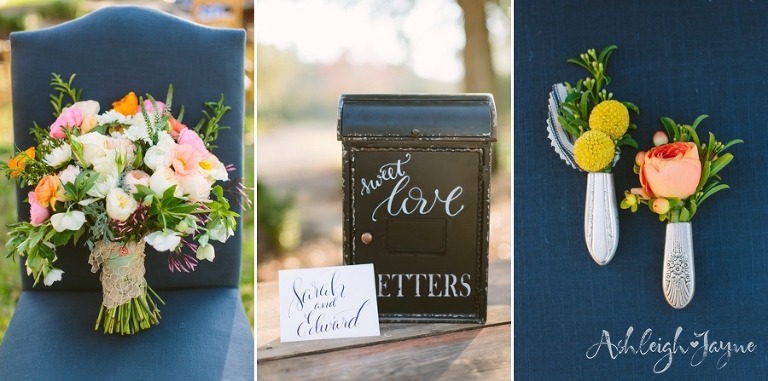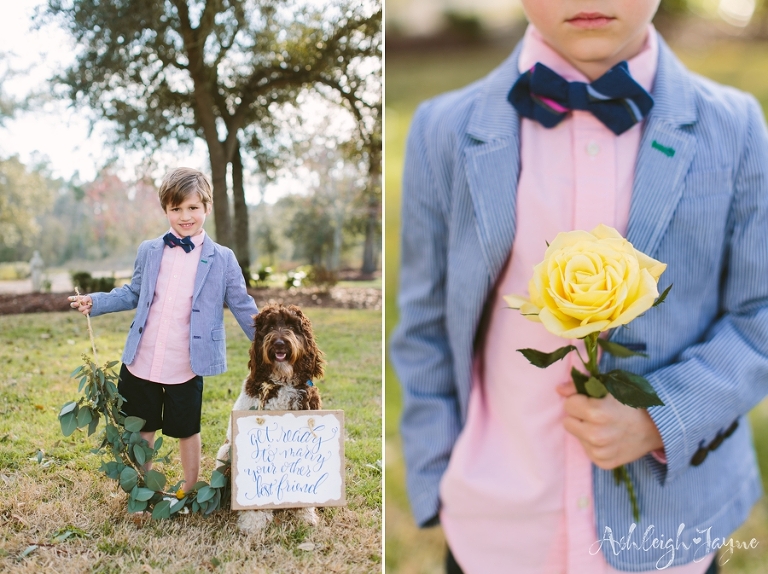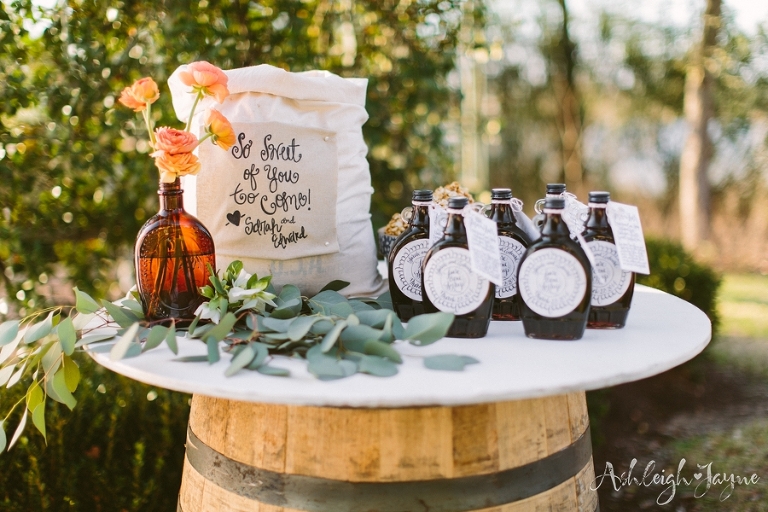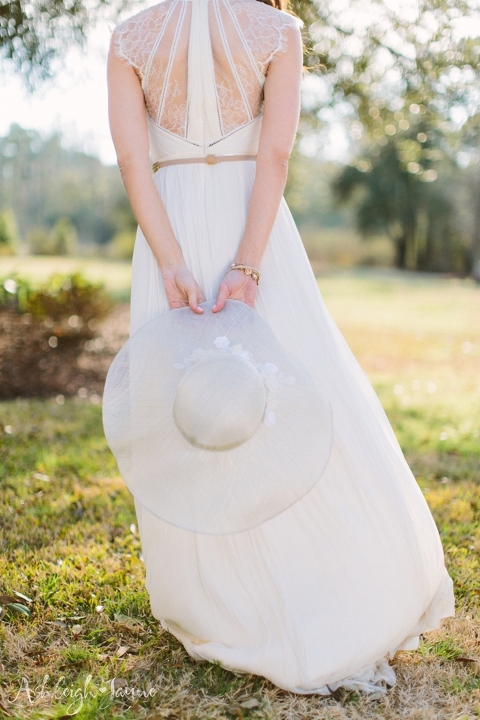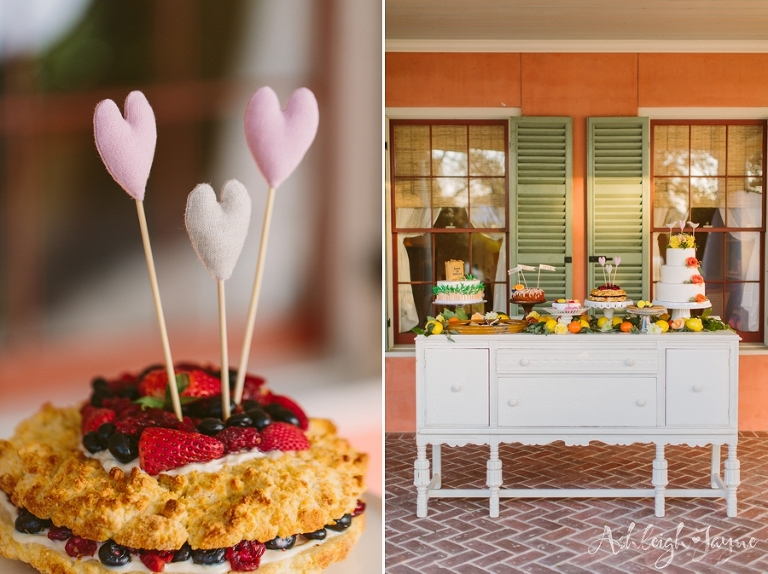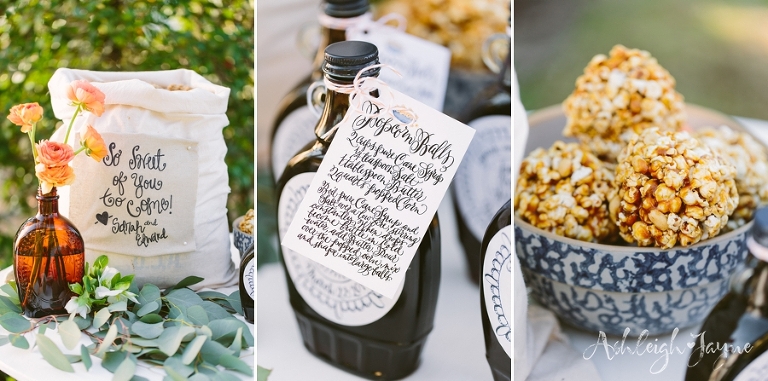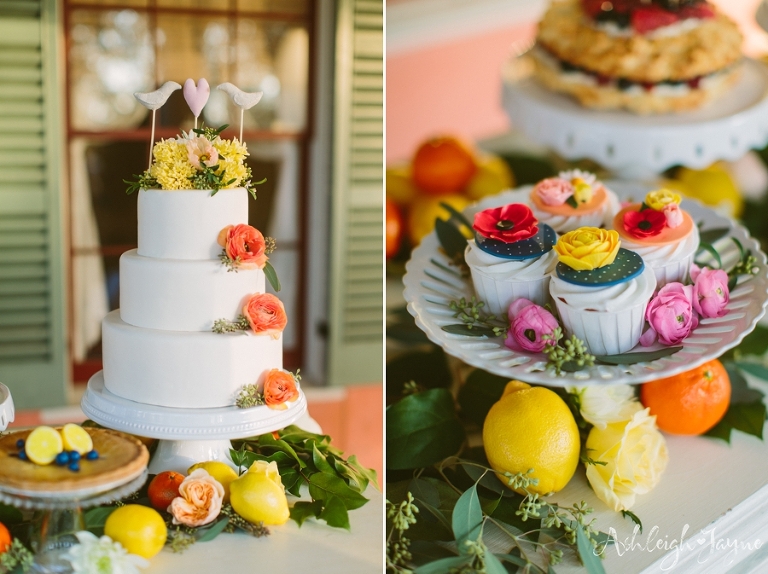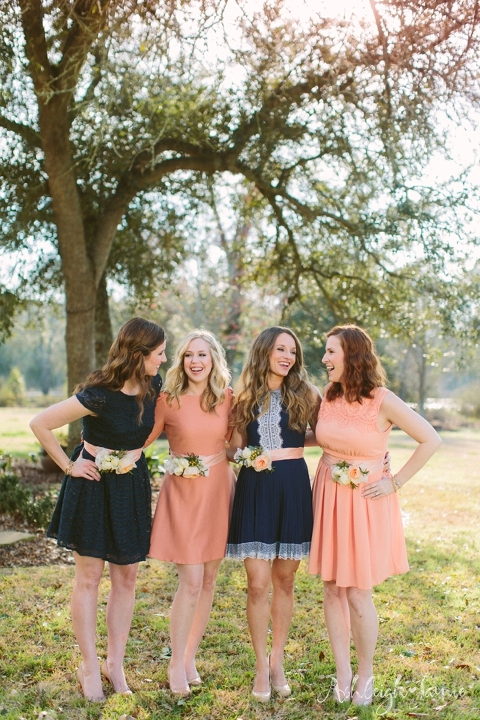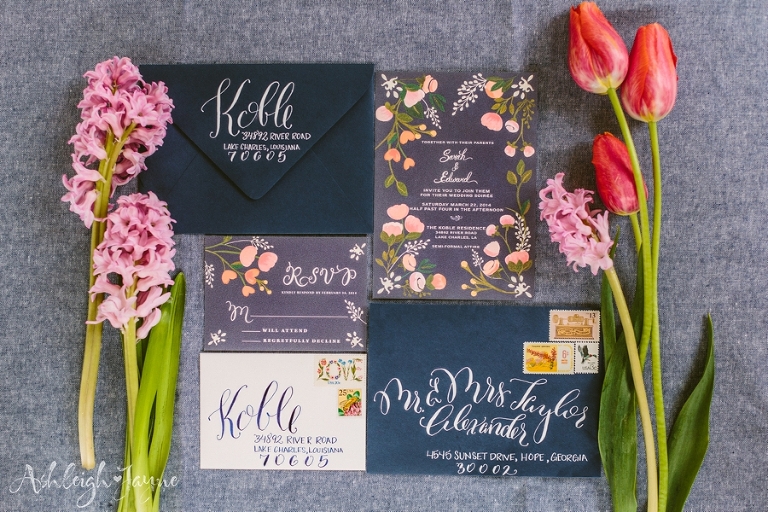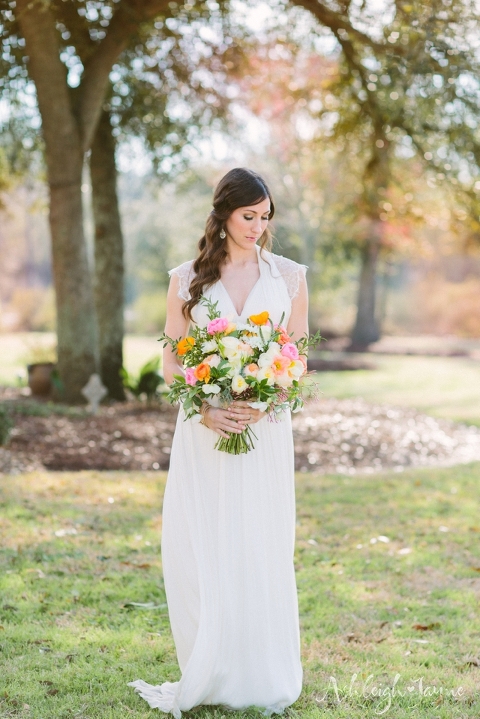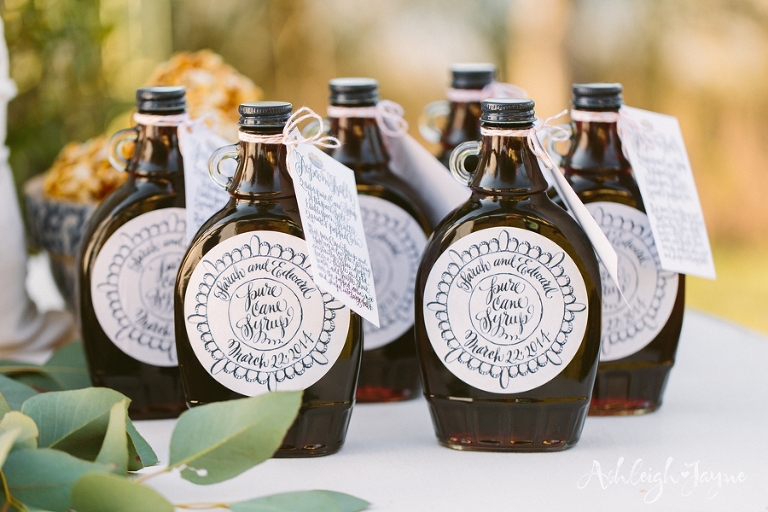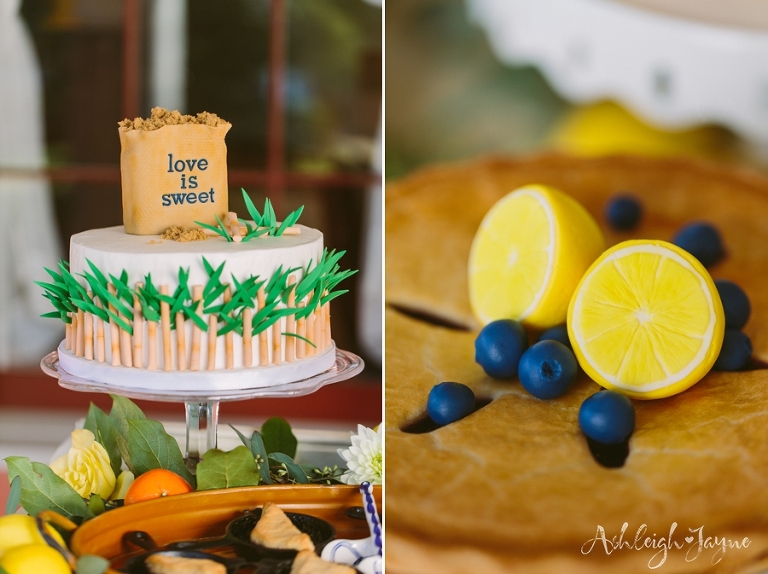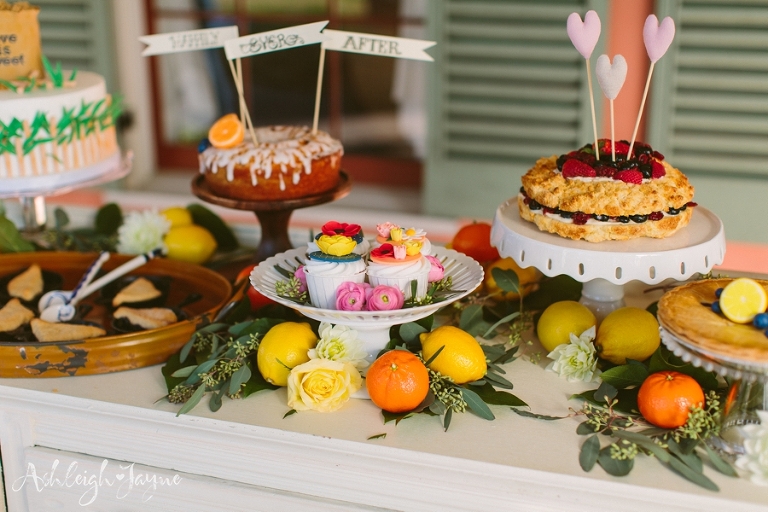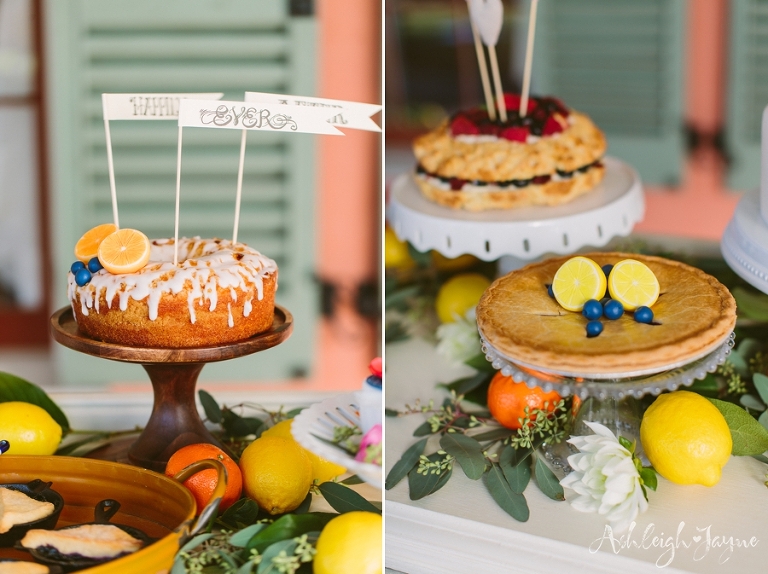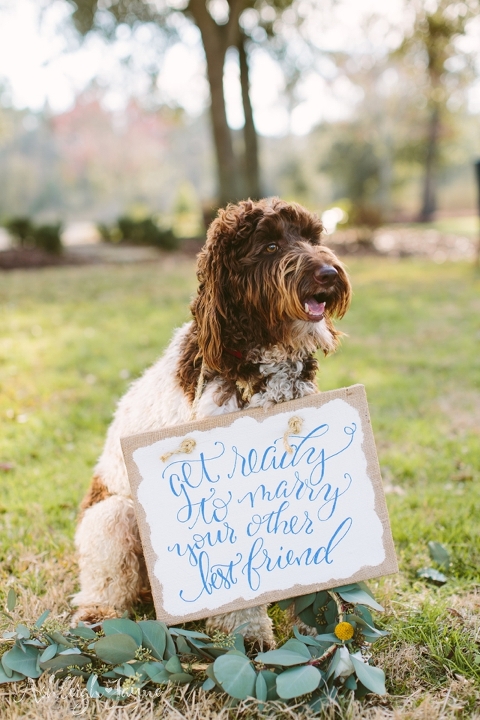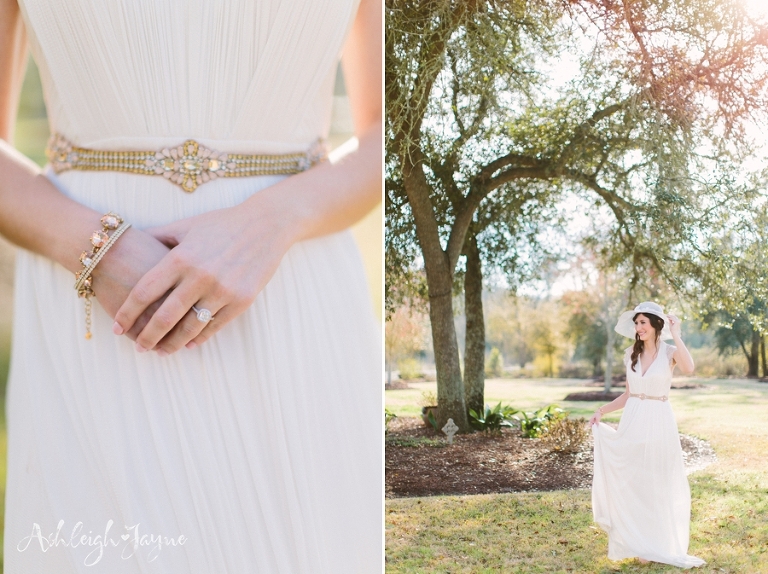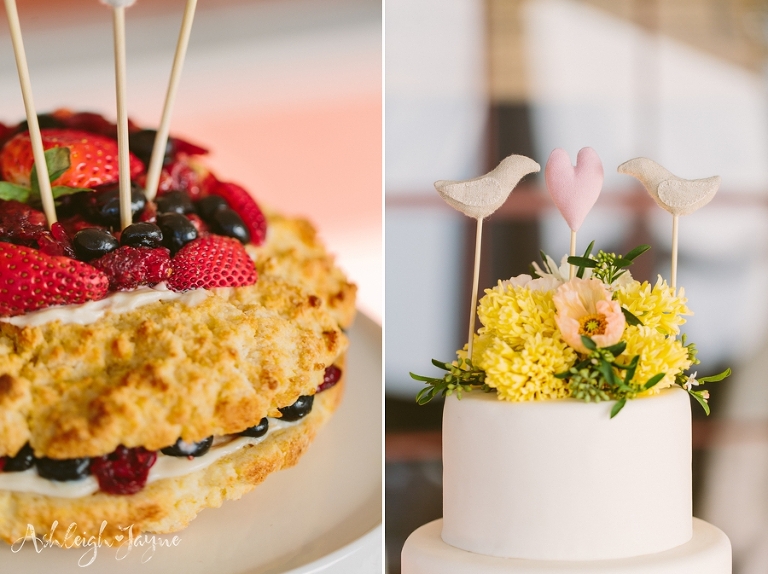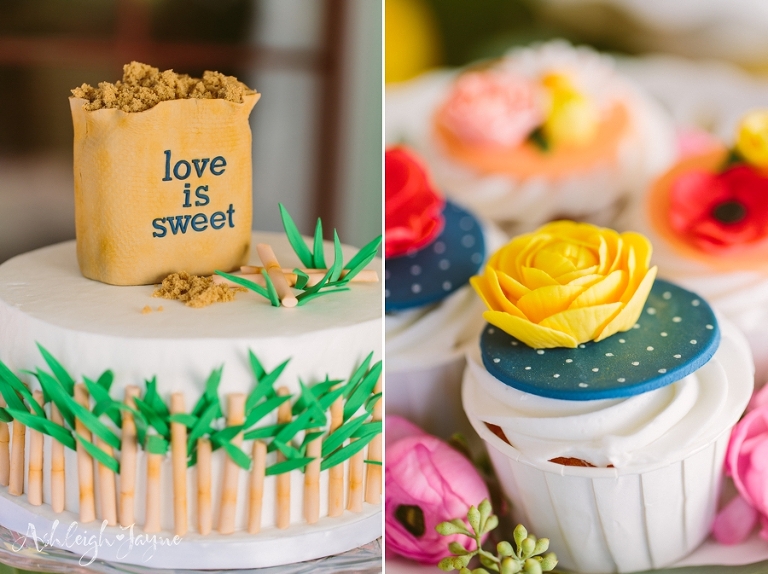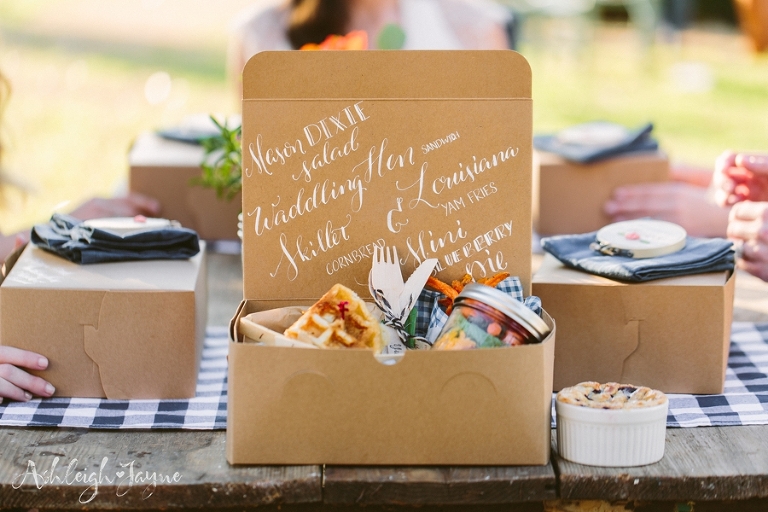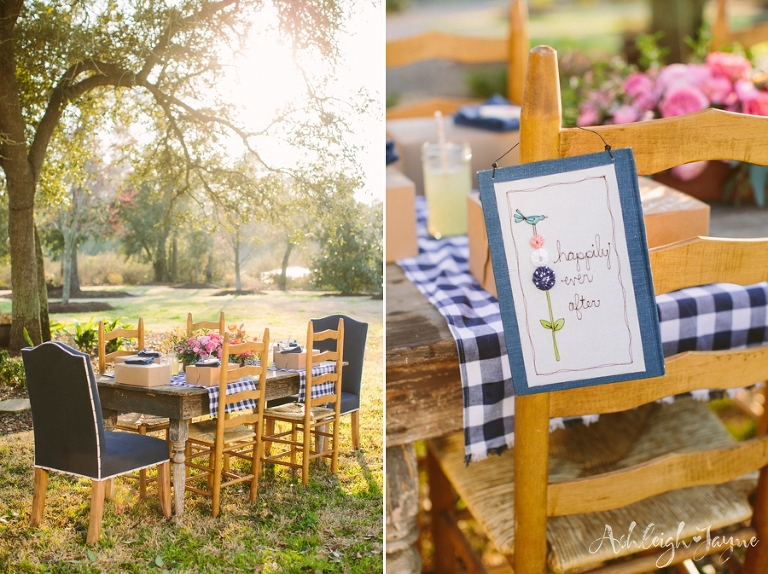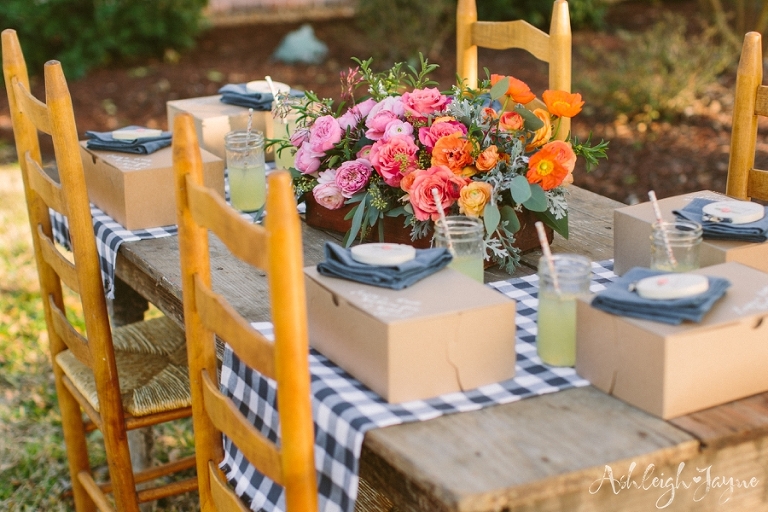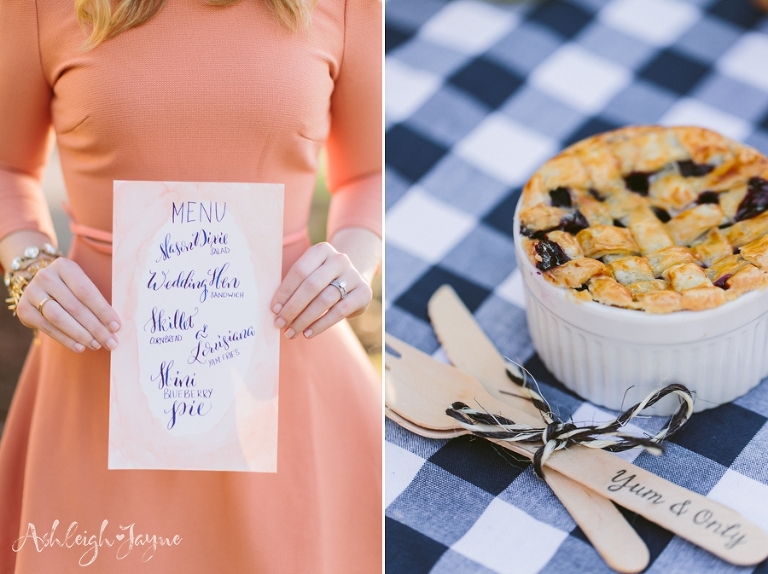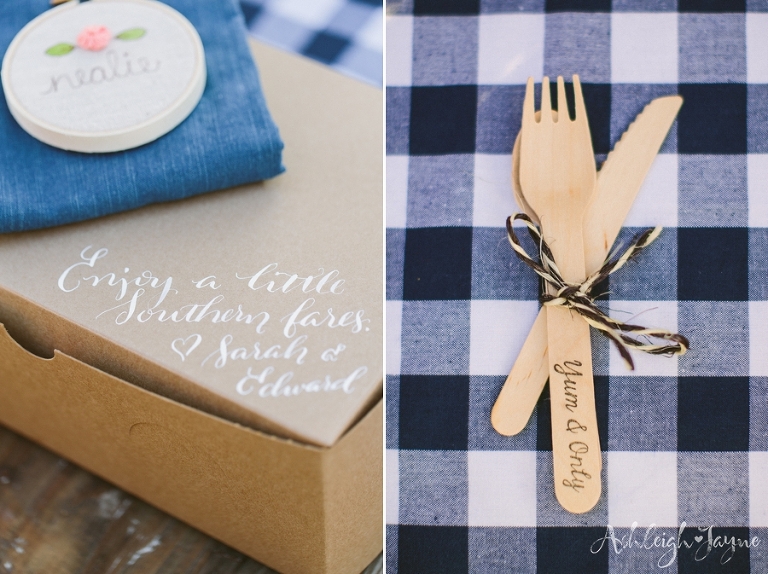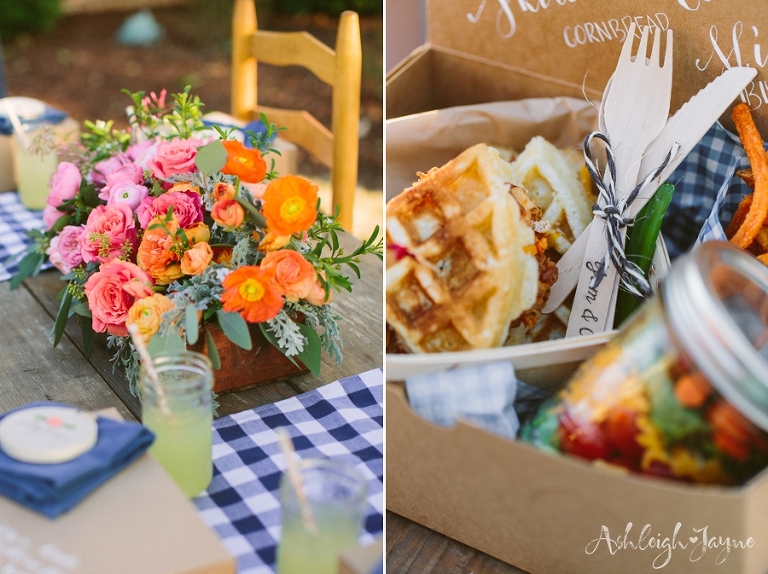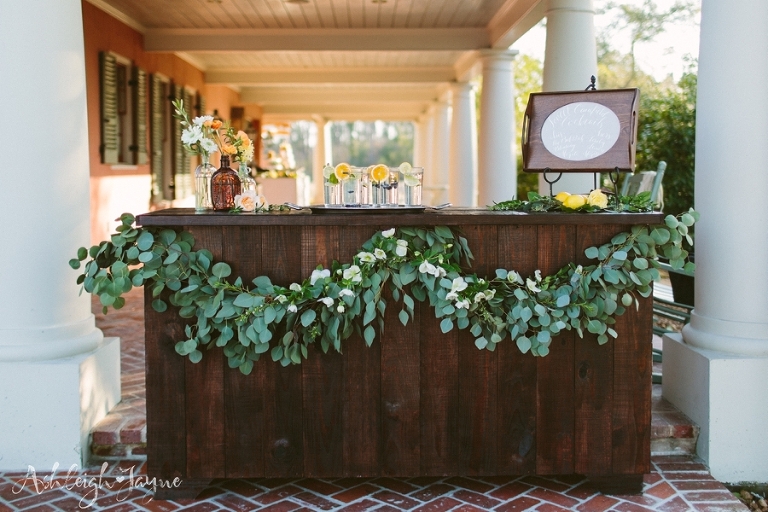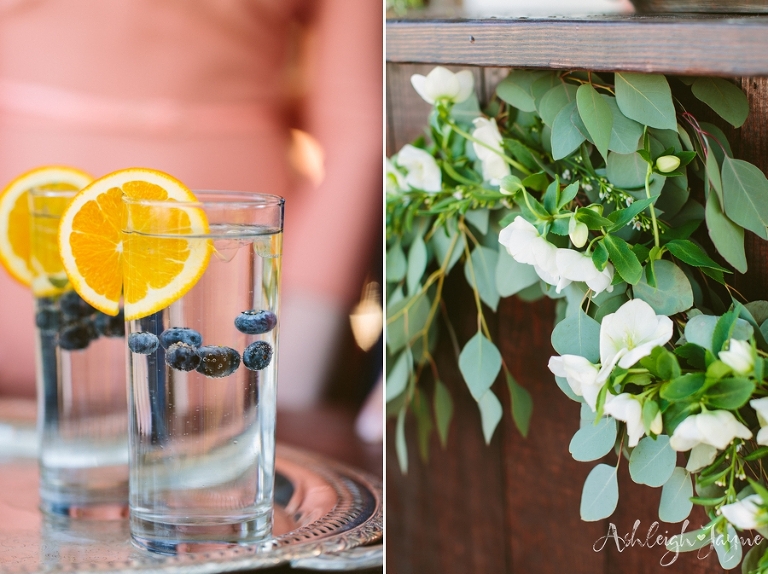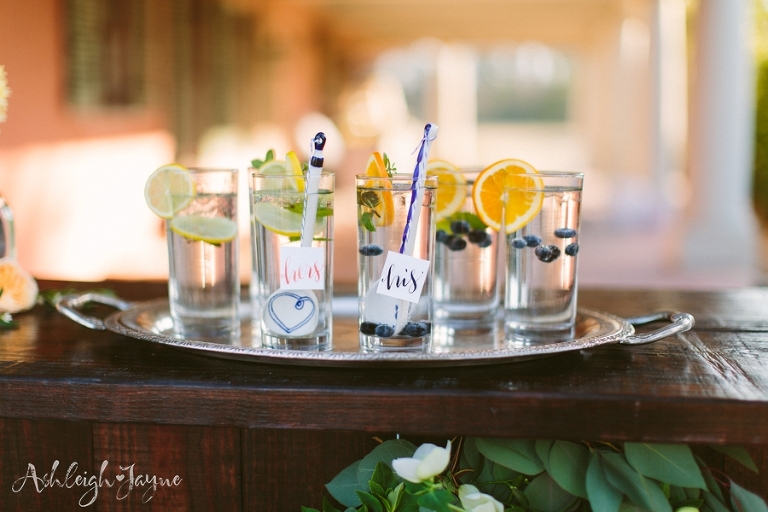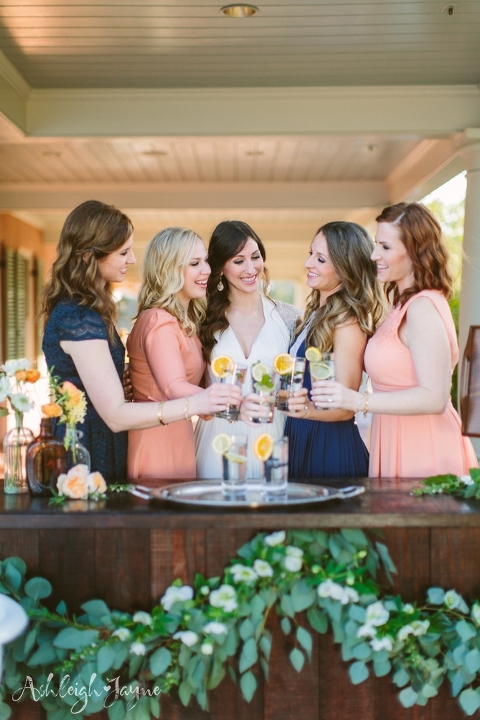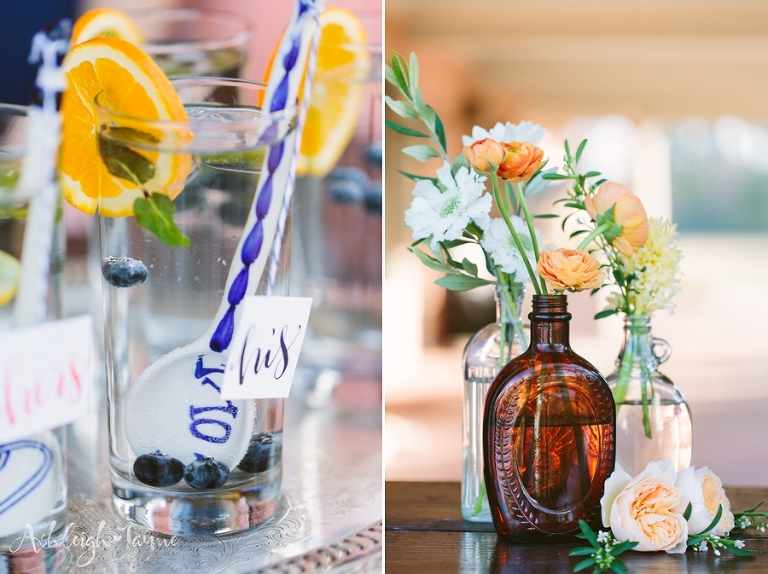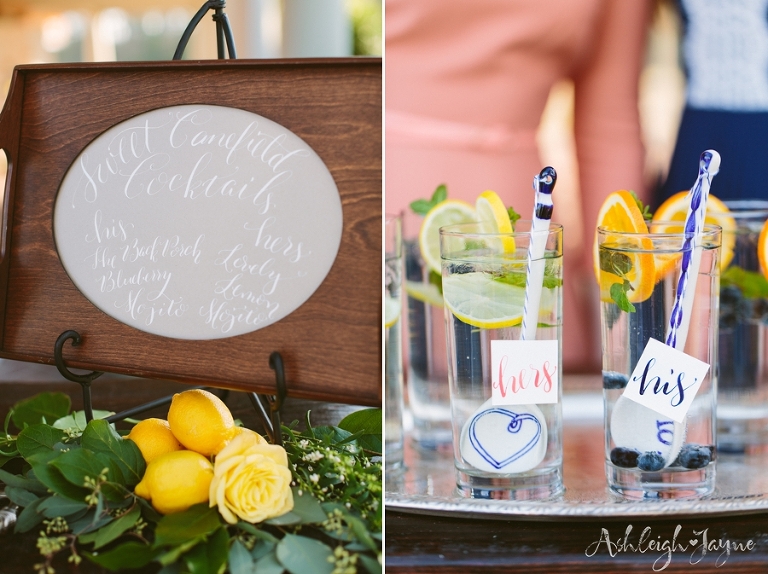 Props to all the vendors :
Thanks to our ladies that smiled pretty for us : Hillary, Lauren, Sarah, Lori, & Nealie!!!!
And to Dr. John and Lucinda Noble for letting us in their beautiful home!